Military Lounge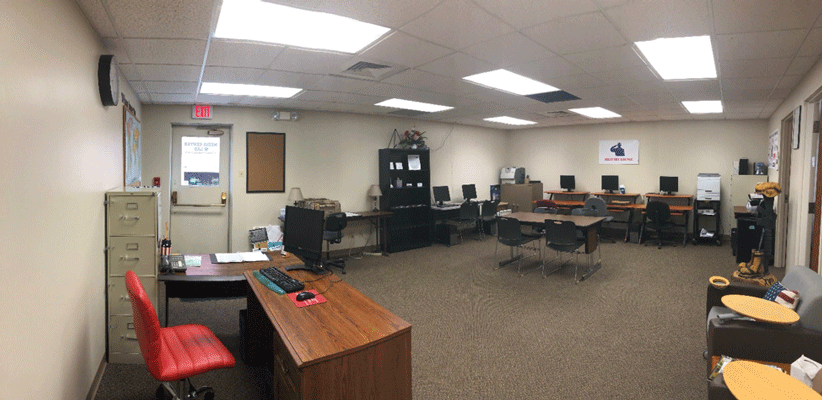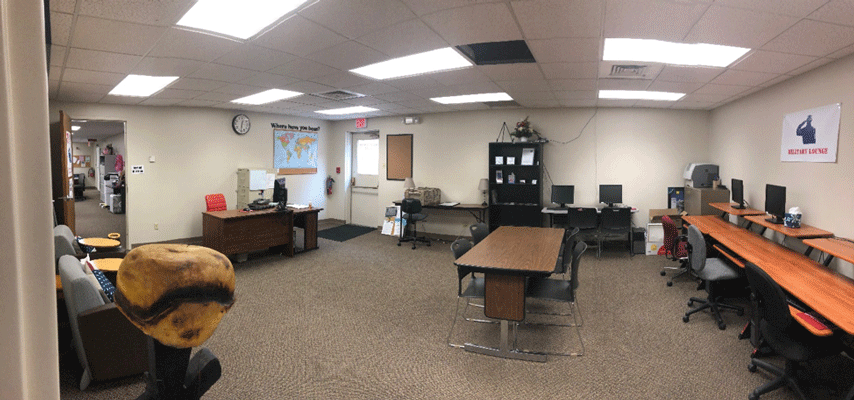 Labette Community College has designated a space for our military-connected students. The lounge features a computer lab with printer, a common area to work on homework or meet with other military-connected students, and a VA work-study student available to assist with navigating VA benefits and services available for veterans on and off campus.
The Military Lounge is now in its new location connected within the Student Success Center (previously the Media Center). The new location has an exterior entrance door and an interior entrance door from the Success Center, providing easy access! The Lounge houses a common area where students can sit in comfortable furniture, have full access to WiFi, enjoy the snack bar, and have a cup of coffee; a computer lab with 5 computers and 1 printer available for student use to complete homework; and the Military-Connected Student Services Coordinator and VA Work-Study who will be available to assist you while you are here at LCC! Hours: Monday – Thursday: 8 a.m. – 6 p.m. Friday: 8 a.m. – 4:30 p.m.
Hours:
Monday – Thursday: 8 a.m. – 6 p.m.
Friday: 8 a.m. – 4:30 p.m.