LCC Auction Success
---
The Labette Community College Foundation & Alumni Association hosted 18th Annual Auction for Scholarships, "Dr. Knox and the Scholarship Factory". The event, held Saturday, April 29 was themed after Willy Wonka and the Chocolate Factory. The auction featured cash drawings, live and silent auctions, a gourmet dessert gallery and wine grab to raise over $48,000 for student scholarships. The scholarships will be awarded for the 2017-18 academic year.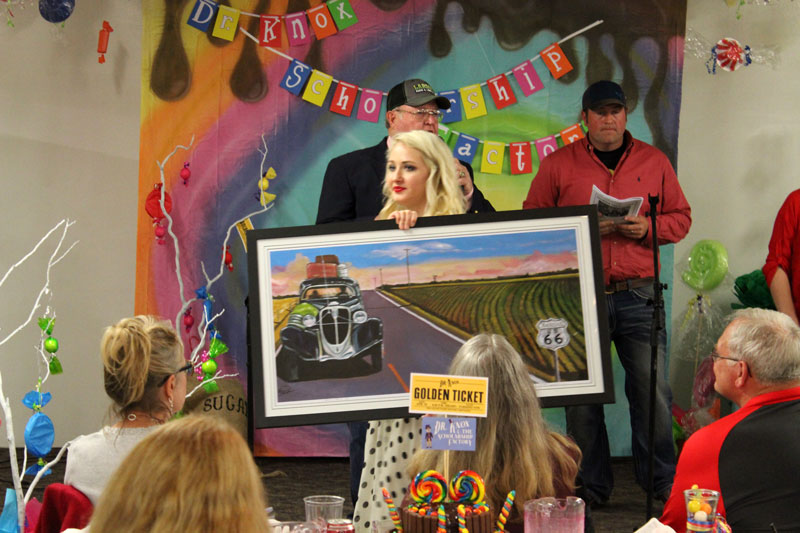 Student assistant, Trinity Larkin, shows off an auction item donated by Skip Smith.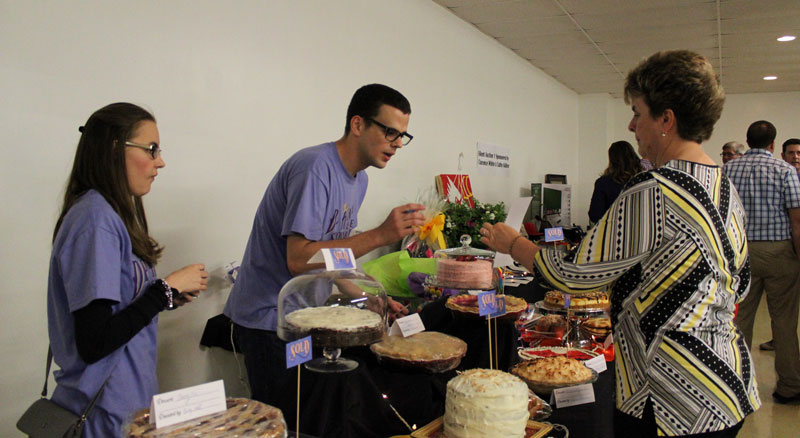 LCC students Lindsey Drummond and Chandler Gravett visit with Karla King at the Gourmet Dessert Gallery.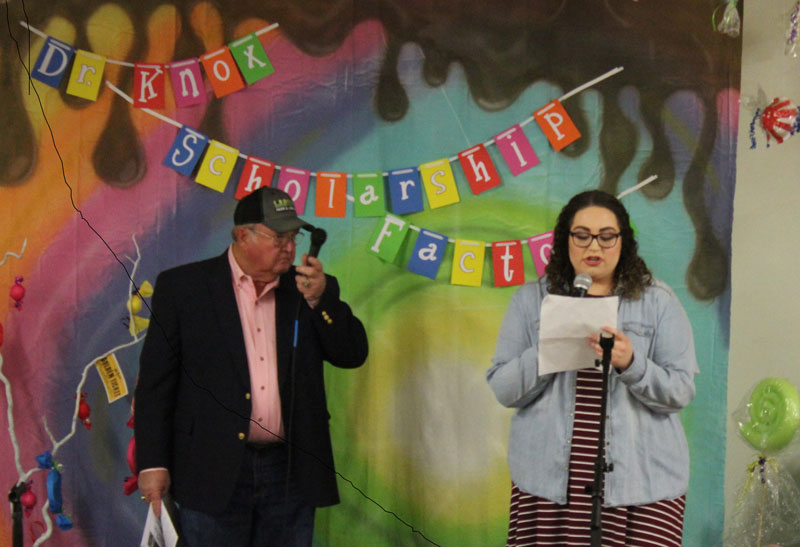 Radiography student, Megan Thompson, thanked donors and auction goers and expressed gratitude of the scholarships and support she has received while at LCC.