The time is now to act: A Campaign for a New Athletic Complex. In the past 10 years, we have made numerous renovations and created new spaces for academics and student life on campus. It is now time to improve our athletic facilities and to enhance the quality of life for our entire community.
When complete, the gym will be transformed into a multi-use space for athletics, academics & community events. Other support for the campaign will provide additional endowment funding for scholarships and ongoing facility maintenance, and support for our Annual Fund Drive.
Our goal is to bring the current athletic facility up to the standard of other Kansas community college facilities. Currently, our athletic facility is one of the least impressive structures in the prestigious Jayhawk Conference.
This project is long overdue, and when the project is complete, our new facility will help LCC to recruit, retain, and develop top athletes and coaches. In addition, the new facility will provide numerous outlets for fitness, exercise, self-discipline, healthy activities, and general well-being for all LCC students.
You can deduct cash gifts up to 50 percent of adjusted gross income. On a $10,000 cash gift in a 28 percent tax bracket, you save $2,800 in taxes.

You can deduct cash pledged over a period of years, up to 50 percent of adjusted gross income for the portion given each year. On a $30,000 cash gift over three years ($10,000 each year) in a 28-percent bracket, you save $2,800 in taxes that year.
Appreciated Stock
Appreciated stock (held more than one year) makes an excellent gift. You avoid all capital gain taxes, will receive a tax deduction, and can deduct it up to 30 percent of your adjusted gross income.
Bonds, Mutual Funds
Bonds and mutual funds are similar to cash in their tax treatment. State, Municipal, and U.S. Government Bonds are welcome.
CD's, Saving Accounts, Brokerage Accounts, Checking Accounts with P.O.D. Provisions
The P.O.D. stands for Payable on Death. You retain full ownership and full control during your life. At your death, the account balance is paid to your named beneficiary immediately and without probate.
Gift Annuity
In exchange for a gift of cash, stock or securities, the organization will pay you, you and your survivor, or another person you name, a guaranteed income for life. You receive a substantial tax deduction in the year of the gift and part of the income is tax-free. Upon your death, the gift remainder supports the campaign.
Deferred Gift Annuity
Similar to a gift annuity except that payments begin at a future date determined by you – retirement for example. Your tax deduction and annual rate of return increase the longer you wait to start payments. A super retirement planning vehicle.
Pooled Income Fund
This is similar to a mutual fund and you receive a portion of the fund's annual income. You receive a substantial current year tax deduction and can avoid capital gain taxes if the gift is made with appreciated securities. Additions can be made easily. Upon your death, the fund is available to the organization.
Charitable Remainder Trusts (Irrevocable) (Annuity and Unitrusts)
Donors can select the rate of return from these income arrangements and also choose a fixed or fluctuating annual payment. Capital gain taxes are completely avoided and you will receive a tax deduction based on the age of the income recipient and the rate of return.
Charitable Lead Trust
In a charitable lead trust assets (cash or securities) are transferred to a trust that pays income from the fund to the organization for a predetermined number of years. At the end of the time period, the trust terminates and the assets are given back to the persons you name. The income tax deduction is for payments made annually to the organization.
One of the simplest ways is to give of your estate. You can make a gift bequest, after others have been provided for, of a dollar amount, specific property, a percentage of the estate, or what is left (remainder) to the organization.
Revocable Charitable Living Trust
The gift that can be taken back! Gifts should only be made on a permanent basis when it is in your best interest to do so. The revocable trust provides for gifts of cash, property, and/or income now, while retaining the rights to retrieve the property if necessary. There is no tax deduction for the gift but there are savings in estate settlement costs if the trust is not revoked.
Gift of Life Insurance
A simple way to make a significant future gift is to name the organization beneficiary to receive all, or a portion of the proceeds of an existing life insurance policy. You will receive a tax deduction for the cash surrender value, thus reducing your tax liability in the year of the gift.
You receive an income tax deduction for each premium as made and provide a major gift to the organization with a modest annual payment.
Retirement Accounts
Retirement Account Funds (IRA's or company plans) beyond the comfortable support of yourself or loved ones may be given (like life insurance proceeds) to the organization by proper beneficiary designation.
Personal Property (Collections-Royalty Rights, etc.)
Gifts of personal property are always welcome, including collections, royalty, and mineral rights. Charitable tax deductions are available in the year of the gift.
Outright Gift of Real Estate
One of the most overlooked gift forms is real estate. We will be happy to discuss the possible gift of land, a house, or vacation home. You will receive a tax deduction for the full fair market value, as well as avoiding all capital gain taxes.
Real Estate with Life Tenancy
Receive a substantial income tax deduction by giving (deeding) your home or farm to the organization now. You continue to live there, maintain the property as usual, and even receive any income it generates. At your death, the organization will sell your property to support the campaign.
In-Kind Gifts
Gifts of goods or services are accepted by the organization with prior approval by the Campaign Steering Committee. Ordinarily these gifts will be credited toward the campaign at their full fair market values as determined by appraisal or other appropriate valuation techniques.
Capital Campaign Goal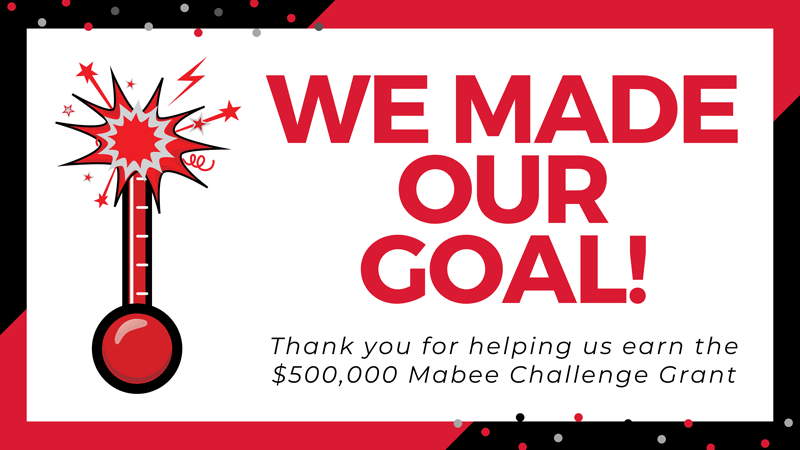 We are at $5,844,528 toward our $5,729,000 capital goal.
While our official goal has been met, the campaign will continue to accept donations to support our ongoing efforts to meet the needs of students.
Gary Beachner
Dr. Jerry Bouman
Sharon Brandenburg
Mike Brotherton
Greg Chalker
Peter Cook
Richard Dearth
Kenny Ervin
Lindi Forbes
Dr. Wayne Gilmore
Shaun Hill
Louise Holmes
Pete & Mary Hughes
Ray Jacquinot
Aaron Keal
Mike Keal
George Knox
Rod Landrum
Steve Lewis
Ella Lubbers
Pat McReynolds
Senta Meister
Steve Miller
John Morgan
Bill Neighbors
Charlie Olson
Janet Rexwinkle
Beth Ryan
Tony Shearburn
Jody Thompson
Gary Wall
Ned Wall
Mark Watkins
Brian West
Roberta Whetzel
Ginny Wommack
Sophia Zetmeir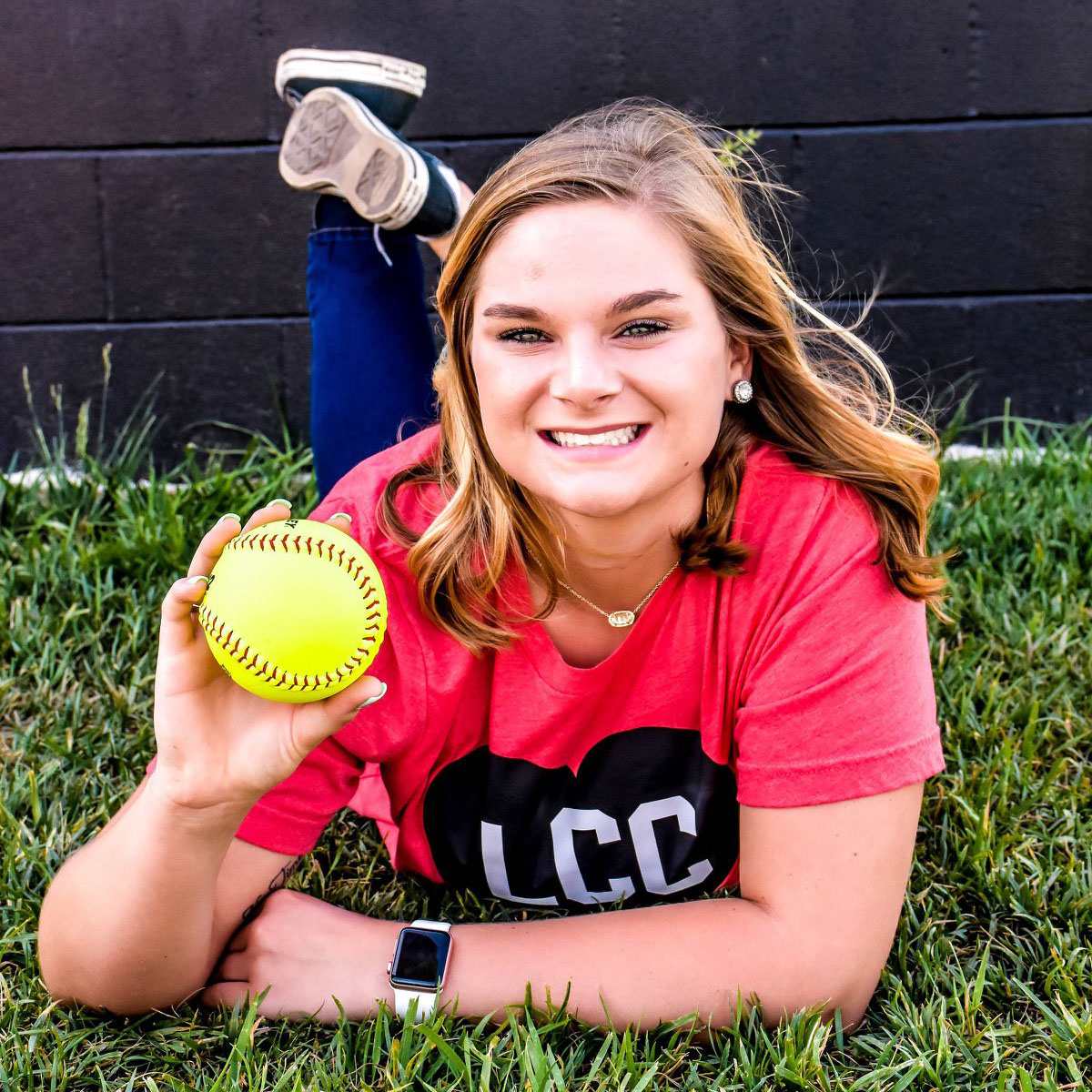 Gwendolyn Smalley
Frontenac, Kansas | Elementary Education
Your generosity has inspired me to help others and give back to my community. I hope one day I will be able to help students achieve their goals just as you have helped me. Her passion is softball and she is blessed to have the opportunity to continue playing the sport she loves at the collegiate level. In Gwen's spare time she enjoys coaching and giving back to the sport she loves. "We rise by helping and lifting others. "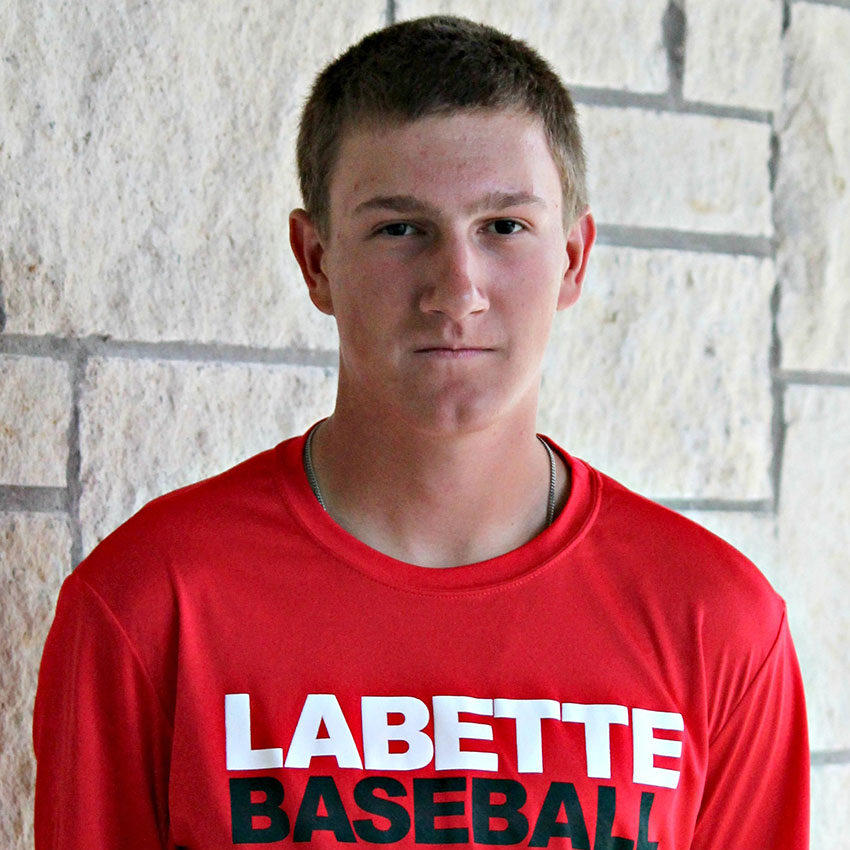 Austin Giannola
LCC Baseball Player | 2014-2016
My sophomore season at Labette has come to an end, and I'm honored to have played next to everyone on my team. I'm never going to forget the memories we make and the times we spend together as brothers and teammates. Labette has been the best two years of my life.