Hall of Fame Inductees
---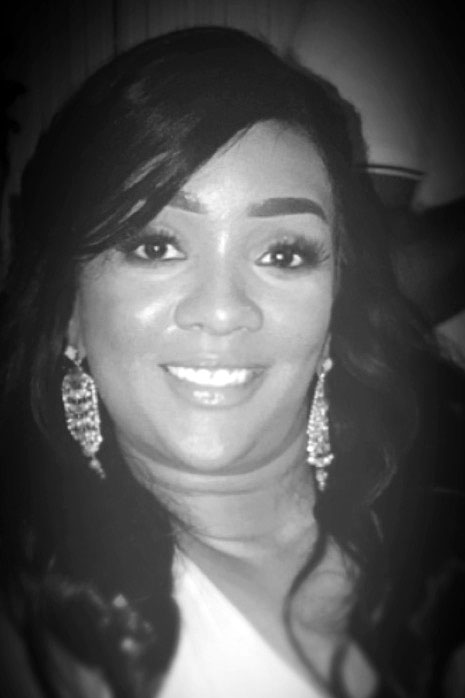 Toni Gross
2018 Hall of Fame
Toni Gross, a Parsons native, attended Labette Community College from 1993-1995 and played on the women's basketball team. While at Labette, Gross was named a two time all Region VI First team while averaging 27.6 points per game. Gross' impressive stats extend beyond her average per game, as she scored 30 or more points 13 times including a 58 point game on January 23, 1995. 
After her time at LCC, Gross transferred to Louisiana State University (LSU) from 1995-1997 to continue her collegiate basketball career. Gross' momentum continued as she earned the MVP of crawfish Classic in 1996 and 3rd place in Women's NIT with 13.7 points and 7.5 rebounds. In 1997 she was named the Bahama Shootout MVP and the 2nd team ALL-SEC with 14.4 points and 6.7 rebounds.
Gross' basketball career didn't end after her time at LSU, as she continued to play women's basketball for two years in Sicily, Italy. After leaving Italy, Gross returned to the United States and coached for two years at Tyler Junior College, which went onto play in the NJCAA tournament. She continued her coaching career at Pratt Community College followed by two additional years at Barton County Community College prior to devoting six years at Washburn University as the recruiting coordinator. 
Gross earned a degree in Kinesiology in December 2000. She is currently a retail manager at MAC Cosmetics, in Baton Rouge Louisiana. She is engaged to Rashid Woods, a former LCC men's basketball player. The two are planning a wedding in Baton Rouge on April 19, 2019. Gross' parents still reside in Parsons, KS.
---
Leonard Kelley
2018 Hall of Fame
Leonard Kelley grew up in Parsons, graduating from Parsons High School in 1959 and played basketball for the Vikings. His basketball career began as a child, learning to shoot baskets with a rim nailed to a tree. During his time at PHS, he was named to the All-State and McDonald's High School All-American teams. 
Following high school, he attended to Parsons Junior College (PJC), now Labette Community College, to play for the Cardinals. Kelley was part of the men's basketball team winning the 1960 National Juco Championship. In 1961, the team continued success, finishing 3rd in the nation. While at PJC, Kelley was named to the Juco National All-American team. He said, "our national team was not the most talented, but we knew how to work hard and to play as a team. It was one of the highlights of my sports career."
After attending PJC, played basketball for Wichita State University from 1961-64. Kelley was a starter for the Shockers on their nationally-ranked team. " The Shockers played in Madison Square Gardens in New York City. This was another highlight of my collegiate basketball career," Kelley said. Kelley, an outstanding defensive player, scored 630 points in his career at WSU.
Following college, Kelley played AAU Basketball and was selected to the Conoco Hall of Fame. He signed a professional baseball contract with the Washington Senators before returning to Wichita to play in the National Baseball Congress. He was selected to the Kansas Baseball Hall of Fame and the National Baseball Congress Hall of Fame.
Kelley retired from Cessna Aircraft after 35 years and now resides in Ponte Vedra, FL.
---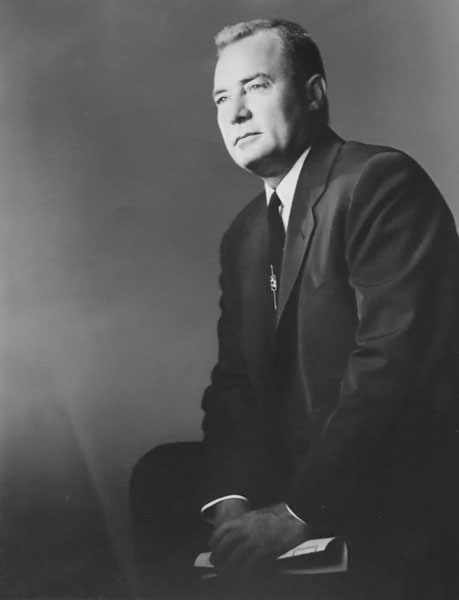 Gene Schickel
2017 Hall of Fame
Parsons Junior College
55-64
Gene Schickel was born in Leavenworth, Kansas on January 16, 1915.  He and Mary Helen (Thurston) were married on September 18, 1941 and had one child, Gayle.
Gene spent two years at Parsons Junior College, and then entered Pittsburg State before going into the Army in 1943.  He received his discharge in 1946 and re-entered Pittsburg State where he graduated in 1947.  He coached two years at Towanda High School and in 1949 the family moved back to Parsons where he was a teacher and basketball coach at East Jr. High for five years before becoming the basketball coach of the PJC Cardinals in 1955.
It was in 1959-60 that the PJC Cardinals closed their season to win the division, region and then – after already taking the National Championship- the state title in a best 2-of-3 playoff with Hutchinson Junior College.  Parsons returned the next year to take third in the NJCAA tournament.  
During his tenure at PJC, his teams had never finished lower than third in the Jayhawk Juco Conference Eastern Division, regarded as the toughest junior college conference in the nation at that time.
In 1964, Schickel, who at the time was teaching history and economics at Parsons High School, announced he would be retiring from his teaching and coaching duties.  He will be remembered as a man that was quiet in voice and manner yet maintained a discipline which would be admired today.
---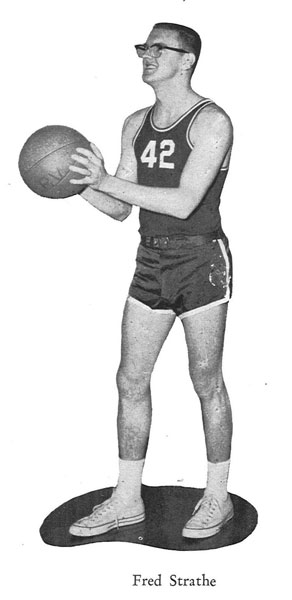 Fred Strathe
2017 Hall of Fame
Parsons Junior College
1955-56, 59-60
Fred Strathe began his college career in 1955-56 playing basketball at Parsons Junior College under Coach Gene Schickel.  After playing for one year, Fred took a few years off from basketball and eventually started working at Superior Concrete ties.  In 1959, Fred married wife Neola.  That same year, a steel strike left Fred unemployed.  At the urging of wife, Neola, Fred returned to Parsons Junior College. Coach Schickel later approached him about returning to the basketball team.  Fred returned as a starting guard on the eventual championship team.  After a few years away, Fred grew in maturity and became humble in his role as a leader on the team. He recalls teammates jokingly referring to him as "dad" on occasion.  Fred knew early on the team had something special.  Everyone on the team knew their specific role and played it well and Coach Schickel had done a great job in bringing them all together. He is quick to point out that a team won the championship, and his role was that of a team player. The team won both the NJCAA National Championship and then won over Hutchinson for the state championship in a best of three series. Fred recalled the entire town, business owners especially, rallying with the team and travelling to the national tournament to watch them play.  The support of the town was quite remarkable during those times.  At the time, Parsons Junior College and Parsons High were in the same building.  Everyone got along really well and supported each other.  If the college won a big game, the students would all stage a walk out in celebration and in turn, if the HS won a big game, they would all do the same. Everyone enjoyed each other's successes.  
After the 1960 Championship, Fred continued his basketball career at Washburn University where he was a two year starter and team captain.  He played one year of semiprofessional basketball with the Kansas City Kaycees.  His teaching and coaching career began at Codell/Natoma before moving on to Osborne High School.  Fred moved from Osborne to Kanopolis and then St. Johns Military School prior to returning to southeast Kansas to coach and teach at Chetopa High.  In 1973, Fred returned to Parsons to teach and coach at the same school he started his basketball career.  He spent time coaching both football and freshman basketball and taught at Parsons Middle and Parsons High Schools.  Fred and wife Neola have four sons Brad, Brian, Greg, and Jeff. All of their children were athletes and graduated from Parsons High School.  Fred and Neola still call Parsons, KS home.  
---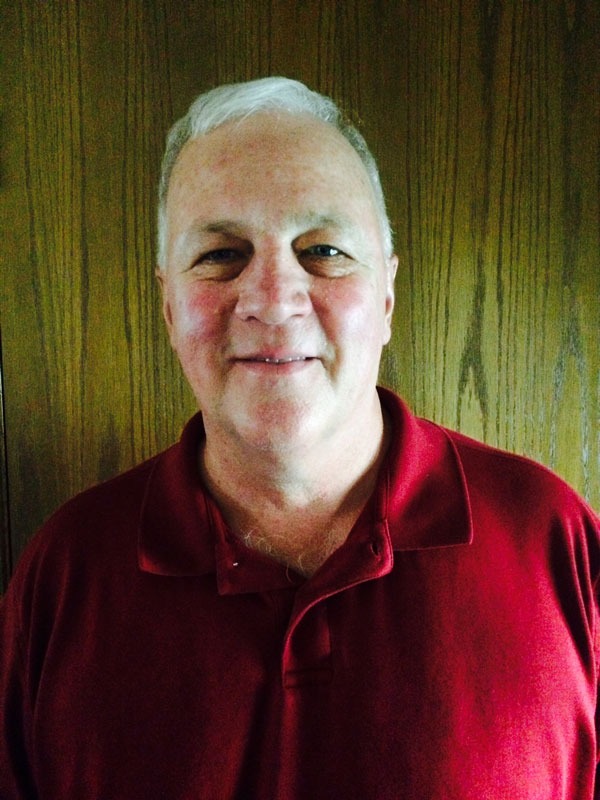 Eldon Edwards
Wichita, KS
Wrestling 1977-1979
National Champion
Eldon attended Labette County Junior College in 1977-1979. Eldon came to Parsons after a successful prep career at Wichita North High School where he was a 1976 State Champion and a third place finisher. Eldon continued his wrestling success under fellow 2016 Labette Hall of Fame inductee Jody Thompson. In 1979, Eldon won the NJCAA Regional and National Championship after compiling an impressive 40-3 record. Eldon graduated from LCJC in 1979 and continued his undergraduate work at Wichita State University, graduating in 1982 with a Bachelor's degree in 1982. Eldon also received his Master's degree from WSU in 1987. Eldon worked at Derby High School as a physical education teacher and coach for 32 year. His coaching success closely resembles the success he found on the mat. In 18 years of coaching wrestling, Eldon coached 21 individual state wrestling champions, 62 state placers, and was assistant coach for two team state titles (1985, 1986). Eldon's coaching success extended beyond the wrestling mat, coaching both cross country and track. In 23 years of coaching cross country, Eldon coached 31 state placers and one state championships team in 2008. In six years of coaching track, Eldon coached three individual state champions and had an additional seven individual state medalists. Eldon was named KSHSAA Coach of the Year on two separate occasions. His induction to the Labette Community College Athletics Hall of fame was preceded by his induction into the Kansas Wrestling Hall of Fame in 2007. Eldon married fellow Cardinal alumni Janis and they have two daughters Erin (Trey) and Emily (Spencer). Eldon also has one grand-daughter Georgia. 
---
Jody Thompson
Lawton, OK
Head Coach 1975-2003
Athletic Director 1975-1981, 1994-2005
The first class of Labette Community College Athletic Hall of Fame would not be complete without long-time wrestling coach and athletic director, Jody Thompson. Jody was born and raised in Lawton, Oklahoma and wrestled his prep career at Duncan High School and continued his wrestling career at Lamar JC. Jody continued his wrestling career and education at Adams State College, graduating with a bachelor's degree in 1970. Jody earned All-American status twice competing at Adams State College while compiling an overall record of 69-14-1. Jody was voted team captain and most inspirational on the 1970 team. In 1968, and again in 1972, Jody made it to the Olympic Finals Qualifier. Jody began his coaching career in 1970 as a high school biology teacher and coach for Topeka Seamen. He would later move to Columbus High School to coach and teach. As a high school coach, he coached two state champions and 13 state placers. In 1975 Jody became the Head Coach of Labette Community College and remained in that position until 2003. During his tenure as head coach, Jody coached one national champion and 41 All-Americans. More impressively, his teams won academic team titles on seven different occasions. In 1984, Jody was named the NJCAA Pan European Head Freestyle Coach. Jody was named the region six "Coach of the Year" three times (1981, 1986, and 1998). He was named NJCAA "Man of the Year" in 1999. Jody holds the third most dual victories in NJCAA wrestling history with 319 wins. He also served as president of the NJCAA Wrestling Coaches Association in 1996 and was chairman of the NJCAA districting committee from 1999-2003. Jody also served as director of athletics from 1975-1981 and again from 1994-2005. Jody is not a newcomer when it comes to the hall of fame. He has prior inductions to the NJCAA Wrestling Coaches HOF (1991), Kansas Wrestling Coaches Association HOF (2003), National Lifetime Service HOF (2007), "Team of 1969" Adams State University HOF (2009), and for "Team of 1968, 1969" Rocky Mountain Athletic Conference HOF (2009). Jody is married to wife Joan and they have three children, daughter Erin, and sons Joel and Chas. Jody and Joan also have five grand-children, Myles, Mya, Myka, Maximo, and Cub.