Morris Named Van Meter Recipient
---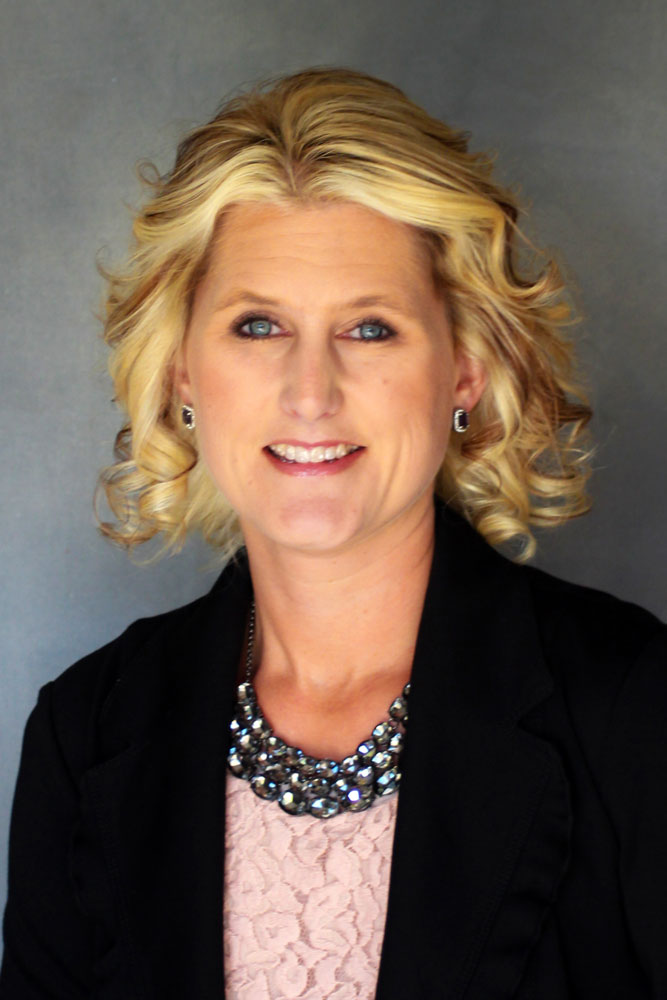 Parsons, KS- The Labette Community College Alumni Association announces the 16th Annual William & Allene Guthrie Van Meter Outstanding Alumni Achievement Award. The 2015 recipient of this prestigious award is Melissa M. Morris of Parsons, KS. Morris was born and raised in Parsons, Kansas and graduated from Parsons High School in 1995. She earned her Associate's in Science in Business Administration with honors at Labette Community College in 1997. She went on to earn a Bachelor's of Science in Finance and Management with Magna Cum Laude distinction from Emporia State University in 1999.
For the past 16 years, Morris has built her career with Bank of Parsons, a local hometown bank owned by the Virgil and Mary Alice Lair family in southeast Kansas. She currently serves as the Chief Lending Officer, Compliance Officer, Audit Team member, and daily operations manager. She is a Vice President and a Board of Director.
In May of 1999, Morris started with the Bank of Parsons just out of college and was appointed Executive Vice President and elected to the Board of Directors. Morris had the opportunity to gain knowledge in every functional area of the bank including lending, operations, investments and compliance. In 2000, she graduated from the Professional School of Banking in Lawrence, Kansas. Shortly after, she was appointed to the bank's internal audit team.
In 2005, Morris initiated a growth effort and partnered with Walmart to open a branch bank inside the new supercenter. In 2011, Bank of Parsons continued expansion and branched with First Neodesha Bank in Neodesha, Kansas. Morris was then promoted to Compliance Officer for three additional branch locations. She initiated the development of a compliance program that would ensure a consistent compliance culture throughout the entire organization. In March 2015, Morris was part of an acquisition team that successfully opened another branch location for the group. But, the highlight of her career came in June 2015, when Morris began leading the construction and design efforts to build a new banking facility that will open by the end of 2015 at 200 S 16th in Parsons.
During her time with the bank, Morris concentrated on building new customer relationships and expanding services, thus achieving significant growth by more than doubling the deposit size and nearly tripling the loan size for the Parsons location.
During her education at Labette Community College, Morris earned membership to the Phi Theta Kappa International Honor Society. This honor society named her to the 1997 All-Kansas Academic Team, which recognized top students from State of Kansas Community Colleges for their academic achievements and community involvement. Morris was 1 of 38 students chosen for the State of Kansas team whose members were honored by Governor Bill Graves in Topeka with a proclamation, academic medallion, and scholarship.
Morris was also very active in the Labette Community College chapter of Phi Beta Lambda Business Leadership organization and served as Vice President. As a member of Phi Beta Lambda, Morris attended competitions and earned 1st place scores in the state in Business Law and Business Communications. Morris also volunteered for Phi Beta Lambda's community service project, "Habitat for Humanity."
Morris also enjoyed serving as a Student Ambassador at Labette Community College. While attending school she worked part-time at Grandview Products as an office assistant for Mr. Sonny Zetmeir. Working in a corporate environment under the leadership of Mr. Zetmeir exposed Morris to real world experiences and she saw first-hand the significance of hard work and teamwork.
While attending Emporia State University, Morris was inducted into Sigma Beta Delta, an International Honor Society for Business Management and Administration, which honors the top 6% of the graduating class. She was also active in the ESU chapter of Phi Beta Lambda and worked part-time at the National Teachers Hall of Fame.
Morris believes her success is in part defined by the time she is able to give back to her home town community. She currently serves on the Labette Health Board of Trustees and is Treasurer as well as a member of the Labette Health Finance and Physician Recruitment committees. She also serves on the Labette Community College Financial Services Advisory Committee.
For the past two years, Morris has helped organize the annual Katy Days 5K and Duathlon Races. Morris has been an integral part of the volunteer group by implementing and adding a new "Fun Run" portion to the event in 2015 that was successful in promoting fitness for all ages. Morris also encourages fitness in the workplace. Morris and her Bank of Parsons coworkers have participated in the Parsons Recreation Commission Annual Company Olympics for the past four years and earned the first place award three of those years. She contributes this success to the genuine camaraderie and teamwork she promotes among her staff.
Previously Morris has served on the boards of the American Red Cross and the Parsons Chamber of Commerce. She has volunteered for various charities including the American Heart Association, United Way, and the American Cancer Society. Morris also spent five years teaching children's dance classes for the Parsons Recreation Commission.
Morris' hobbies include running, painting, dancing and watching her two sons Grant and Mason play sports.
The Van Meter award will be presented at the 18th Annual Donor Appreciation Luncheon on Friday, November 13th. The award was named in memory of the Van Meters for their generous estate gift that funded renovation of Thiebaud Theatre at LCC. William was a 1929 graduate of the college and Allene taught romance languages at the college from 1929 to 1935. Previous Alumni who have received this award include; Kevin A Moore in 2014, Dr. Douglas A. Gardenhire in 2013, Gary Bandy in 2012, Dr. CJ Huff in 2011, Dr. Jerry Bouman in 2010, Dr. Sandra K. Willsie in 2009, and William "Pat" Haley in 2008. For a complete list of recipients or for more information on the William and Allene Guthrie Van Meter Outstanding Alumni Award, please contact Lindi Forbes, LCC Foundation and Alumni Director, at (620) 820-1212 or by e-mail at
lindif@labette.edu
.