LCC Distinguished Alumni Award Recipients Announced
---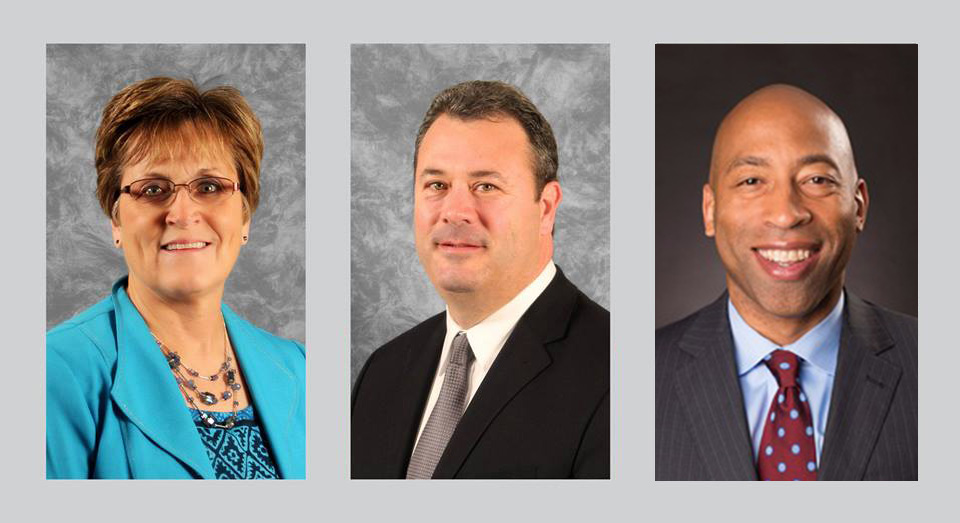 Parsons, KS- Labette Community College announces that the 8th Annual Distinguished Alumni Award recipients are: Janice Every, Gregory Forbes, and Rick Ray. The Distinguished Alumni Award was developed by the Labette Community College Foundation and Alumni Association Board to honor alumni of LCC that have proved to be successful individuals within their communities, careers, and families. The recipients for 2016 will be honored at a luncheon on May 6th, 2016, and at commencement that evening.
These three individuals are all graduates of LCC and have accomplished many great things in the years following their time at the college. The following biographies give insight to how they have made an impact on whom and whatever they are involved in and why they are deserving of this award.
---
Janice Every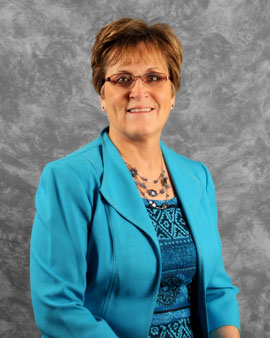 Janice Every is a non-traditional graduate of Labette Community College (LCC) and lifelong Parsonian. She attended St. Mary's grade school and graduated from Parsons High School. Immediately after graduation, she married and began raising a family of six, three boys and three girls. Her parents, Max and Edna Every, owned the Every Construction business in Parsons. Her father finished his working career for the City of Parsons with 20 years of service and the Labette County Health Department. Her mother was a nurse aide and a founding member of the St. Vincent De Paul. Janice remarks that her parents were such community minded people that she looks for community opportunities to honor them and continue their work.
Janice's children attended Washington Grade School where she served on the PTO Board and President. Janice, as well as her three girls, went through the Girl Scout program as a Daisy, Brownie, Junior, Cadette, and Senior levels leader. Janice also served as the Meadowlark Girl Scout Council Parsons Neighborhood Chairperson for two years and the neighborhood cookie chairperson. She received the Lark award for volunteerism in 1987 and the Honor pin in 1988. Her children were active in many sports through their school years and Janice attended as many events as she could. She remembers running around three different Babe Ruth baseball fields many evenings in Winway Park to cheer the boys on. She would often help her boys deliver papers for the Parsons Sun on their routes. She served as a religious instructor through her church, St. Patrick Catholic Church.
Life changed for Janice in 1986 when she became a single parent and entered LCC as a first time college student. She was a recipient of the LCC Displaced Homemakers Program that helped provide support and financial assistance for her boys who were not yet in school. She worked part time cleaning houses and took a part time work study position in the Dean of Instruction office. In 1987, Janice was awarded a Soroptimist International TAP (Training Awards Program) award. She was a member of the LCC AWARE (Adults Who Are Returning to Education) Club.
In her second year at LCC, Janice began working an evening position in the business office of Labette County Medical Center, now Labette Health, while continuing with her studies and her LCC work-study position. She graduated in the spring of 1988 with an Associate in Science Degree in Accounting. In December 1988, she began a full time day position in the LCC Dean of Continuing Education office. In 1989, she enrolled through the Friends University outreach Bachelor's degree program and graduated with Dean's honors in 1991 with a Bachelor of Science degree in Human Resource Management while working full time.
Today, Janice is in her 28th year working for LCC. She has worked in the Dean's and President's offices and the last eight years as Human Resource Director and has taught adjunct exercise, computer, business and College Success Skills courses for 20 years. She attributes her successful, active and productive life today to her faith, family, the kid's scout leaders and school teachers, LCC staff and others, who allowed her the opportunity to better herself and her children's lives. She jokes that Dr. Knox fired her when actually he promoted her to the office where she could use her degree eight years ago. She is a graduate of Labette County Leadership class and is a Notary.
Janice is an active member of the Society for Human Resource Management (SHRM). She serves as a Board of Director for the Southeast Kansas Human Resource Association including two years as President and helps coordinate the SEK Business Conference. She captains an LCC Relay for Life team and serves on the LCC Auction for Scholarships committee. She says after all these years; she still loves coming to work every day.
Outside of work, Janice is a Lifetime Girl Scouts of America member. She volunteers for her granddaughter's troop and helped lead the girls in completing their bronze award. She is an active member of St. Patrick's Catholic Church. She serves as a Labette County Big Brother/Big Sister Board member and mentored a little sister for seven years. In 2012, Janice was named Labette County Mentor of the Year. She captains an LCC Bowling for Kid's Sake team each year. She participates in 5Ks, walking, and biking events for multiple sclerosis, diabetes, and other fundraisers.
In her spare time, she likes to sew, walk her Border Collie, Oreo, and bike when not traveling to see her twelve grandchildren in their events. Her first great-grandchild was born in December.
Janice's greatest accomplishment are her successful children, Tonya and Doug Defebaugh of Fort Scott, Tara and Noah Clevenger of Parsons, Trina and Jeff Stumpff of Collinsville OK, Trevor and Brandei Clifton of Branson MO, Travis and Kassi Clifton of Ozark MO and Troy Clifton and his fiancé, Dr. Kristen Mosier of Owasso OK who will be married in 2017 at Notre Dame.
---
Gregory E. Forbes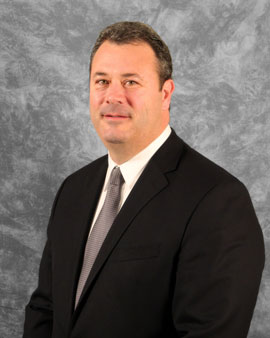 Gregory E. Forbes is a fourth-generation Parsonian, son of Michael and Evelyn Forbes. He is a life-long member of St. Patricks Catholic Church and a member of the 4th degree Knights of Columbus. He, his wife Audrey, and their four children have each attended St. Patrick Catholic School where he serves on the school council and as a member of the SPCS benefit auction committee.
Greg grew up in Parsons and is a graduate of Parsons High School in 1987. He graduated from Labette Community College in 1989. Greg enjoyed his time at LCC and especially liked being able to live at home, continue to gain experience in funeral service, and earn the college credits needed to complete his Bachelor's Degree. He originally looked at LCC to begin his degree because there was actually a "Pre-Mortuary Science" curriculum.
He then went on to study at Central State University in Edmond, Oklahoma. His desire to return to his hometown and serve the Parsons Community led him to work on weekends and holidays while in college. He earned a bachelor's degree in funeral service in May, 1991. During his time at the University of Central Oklahoma, he was awarded the Max M. Walters Award for high academic standards as well as his dedication and personal philosophy toward a career in funeral service.
Greg started working in the funeral business at the age of 14 washing cars. He is a licensed funeral director, embalmer, and a life insurance agent. Greg is a co-owner, funeral director, and embalmer with Forbes-Hoffman Funeral Home of Parsons. Forbes-Hoffman Funeral Home was founded July 6, 2000. Greg purchased the Bath Funeral Homes in Altamont and Chetopa in 2002. Having the opportunity to be a co-owner with his business partner, Marlan Hoffman, has allowed him to do something that he loves and also have the flexibility to raise his four children with his wife and be part of their activities.
Greg knew from an early age that he wanted to be a funeral director. He saw that it was an opportunity to be of service to others. His hope has always been to make a difficult time easier by providing care and support to the families he serves. Because he has lived in this community his whole life, the families that he serves are often lifelong friends or his own family. Being able to support them brings Greg a great sense of fulfillment. He enjoys that he has also been able to meet many new people in this community and the surrounding communities that he has come to consider friends.
In addition to his service to his church and school, Greg is a graduate of Leadership Parsons, a member of the Kansas Funeral Directors Association, the National Funeral Directors Association, former member of the United Way of Labette County and Presbyterian Manor Advisory Board.
Greg is married to Audrey (Scoggins) Forbes who is also a lifelong resident of Parsons, and a Speech Language Pathologist at Labette Health. Together they have four children Jessica, Joel, Luke, and Lauren.
---
Rick Ray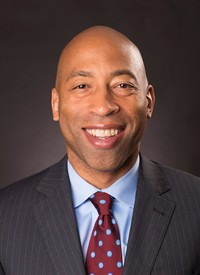 Rick Ray was born in Gardena, California but grew up in Kansas City, Kansas. Rick began his collegiate basketball playing career at Labette Community College. During his time a LCC (1988-91), Ray earned an Associate's Degree in General Studies.
While at Labette, Ray formed long lasting friendships with teammates that still exist today. He credits his booster family, the Redmond's, for helping him adjust from life in a big city to life in a small town. "I could not have made it through my time in Parsons without their hospitality and support," says Ray.
After graduating from LCC, Rick transferred to Grand View College in Des Moines, IA. A stand out player, Ray was An All-American scholar-athlete and honorable mention all-conference player. Ray served as the team captain during his senior year in 1993. He was the treasurer of Concerned Black Students, a minority student organization. Ray received his bachelor's degree in applied mathematics and secondary education from Grand View in 1994.
Ray became a coach and teacher at a high school in Des Moines, Iowa. After 1 1/2 years, he left to become a graduate assistant coach at Nebraska-Omaha. While at Nebraska-Omaha, he also earned a Master's degree in Sports Administration.
Ray began his college coaching career as a graduate assistant at the University of Nebraska-Omaha, a Division II program. He helped orchestrate a seven-win turnaround during his second season in 1996-97.
Ray began his Division I coaching career in the Missouri Valley Conference at Indiana State, serving seven seasons (1997-2004). Ray's impact on the ISU program was immediate following his arrival in 1997. During the 1997-98 season, ISU enjoyed its first winning season in 18 years. Ray helped ISU to back-to-back Missouri Valley Conference titles in 2000 and 2001.
Following his time at ISU, Ray spent two seasons (2004-06) as an assistant coach and recruiting coordinator at Northern Illinois. In 2005-06, the Huskies were regular season Western Division champions in the Mid-American Conference for the first time in school history.
Ray went on to spend four successful seasons at Purdue, where he was assistant coach. The Boilermakers won 103 games during his four years on staff, including 15 victories over Top 25 competition teams. During his tenure, Purdue advanced in the NCAA Tournament each season - including to the Sweet 16 each of his last two years there. In 2009, the Boilermakers won the Big Ten Tournament and were a No. 5 seed in the NCAA Tournament. In 2010, Ray helped the Boilermakers to 29 wins, tied for the most in Purdue history for a single season. Purdue earned a No. 4 seed and lost in the round of 16 to eventual NCAA champion Duke.
He then spent two seasons at Clemson, where he was associate head coach. While coaching in the highly competitive ACC, the Tigers won 38 games. They advanced to the NCAA Tournament for the fourth-straight season, advancing to the second round.
In 2012, Ray began his first head-coaching job at Mississippi State University. In his three seasons at MSU, he led the Bulldogs to a 2-2 mark in the SEC Tournament. In addition, Ray had a 100 percent graduation rate during his tenure at MSU.
In April 2015, Ray was introduced as the 20th head coach in Southeast Missouri men's basketball history. He is the first African American head coach in the 108-year history of the program. He focused his attention on academics and challenged his players to excel in the classroom. They did so by accumulating a 3.38 grade point average, the program's highest in a summer term.
Twelve of the 15 players enrolled in summer classes posted a 3.0 or higher GPA. To take it even further, Ray convinced other players to remain on campus and finish what they started. As a result, seven players graduated.
In 2013, he was the recipient of Grand View College's Distinguished Alumni Award.
Ray has served his community throughout his career. At Indiana State University he served on the Minority Enhancement Committee and Big Brothers Big Sisters. At Northern Illinois University he was part of the NCAA Yes Clinic. He is currently a member of the National Association of Basketball Coaches.
Ray's parents are not college graduates but have raised five children that have all earned college degrees. Three of his siblings are now currently pursuing advanced degrees. Ray credits his parents for providing the right encouragement and emotional support regardless of their situation or environment.
Ray and his wife, Breyana, have two sons, Deacon and Mason, and a daughter, Katriece.
---
For more information about the Distinguished Alumni Award or to nominate someone for next year, please contact, Lindi Forbes, Executive Director of Alumni and Foundation at LCC, at (620) 820-1212 or by e-mail at lindif@labette.edu.