LCC Distinguished Alumni Award Recipients Announced
---
Parsons, KS- Labette Community College announces that the 9th Annual Distinguished Alumni Award recipients are: Erlene Cares, Leanna Doherty and Jason Sharp. The Distinguished Alumni Award was developed by the Labette Community College Foundation and Alumni Association Board to honor alumni of LCC that have proved to be successful individuals within their communities, careers, and families. The recipients for 2017 will be honored at a luncheon on May 12th, 2017, and at commencement that evening.
These three individuals all attended or graduated LCC and have accomplished many great things in the years following their time at the college. The following biographies give insight to how they have made an impact on whom and whatever they are involved in and why they are deserving of this award.
---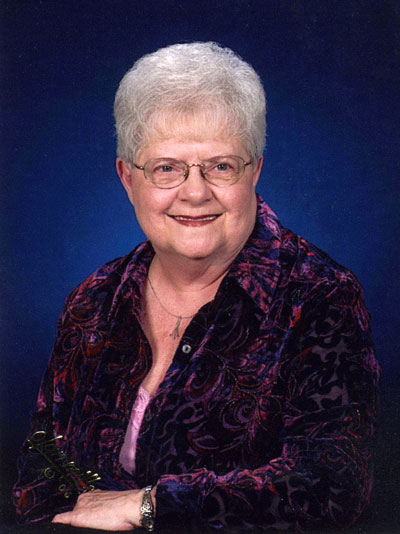 Erlene Cares has been announced as one of the three 2017 Distinguished Alumni Award recipients. Erlene attended Parsons Junior College for a year, and later came back to earn additional hours.
Erlene held a variety of jobs in Parsons, starting in the school district at Parsons High School and Parsons Junior College. She was then a clerk for the Parsons City Clerk's Office for a year until she began work at Mid-America Federal Savings and Loan Association for 25 years. That savings and loan was then bought by Parsons Commercial Bank, in which she worked for eight years. In addition to banking she worked at Carson-Wall Funeral Home for seven years, until she began working at Labette Community College for 13 years until retirement.
In addition to a lifelong career, she has held multiple memberships and offices, including: President of National Secretaries Association, Officer of Parsons Women's Bowling Association, Matron of Progress Chapter No. 49, Order of Eastern Star, President of Soroptimist International of Parsons, and Officer of A.A.R.P. Chapter #2313.
Erlene's community activities span numerous organizations which help thousands of individuals. She was the Parsons Blood Drive Coordinator of American Red Cross for 17 years and has been a Board Member of American Red Cross. She is currently a volunteer of Labette Health Auxiliary, in which she has held a Presidential position and a member of the Parsons Chamber of Commerce. Erlene served as a member of the Stella Wells Christmas Baskets Committee. She is also a lifetime member of the Labette Community College Alumni Association after being a past Board Member of Labette Community College Foundation/Alumni Association. In the past, Erlene has been a Board Member of Parsons Area Concert Association, a member of Labette Community College Cardinal Citee Committee and Van Meter Award Committee, a member of the Kansas Community College Office Professionals, and a chairman of Pie Sales for the Annual Parsons Katy Days.
Erlene's commitment to the community has been noted when she was the recipient of the "Outstanding Service to the Community" Award in 2000 from A.A.R.P., the "Rhodelma Bell Volunteer of the Year" Award from the Labette County Chapter of the American Red Cross in 2001, the "2006 Volunteer of the Year" Award from Labette Health Auxiliary, the "Making a Difference for Women" Award from Soroptimist International of Parsons in 2007, and the "2016 Volunteer of the Year" Award from the Parsons Chamber of Commerce.
Erlene and her late husband, Paul Douglas Cares, have two children, Morris Wayne Cares and Teresa Ann Gardenhire.
---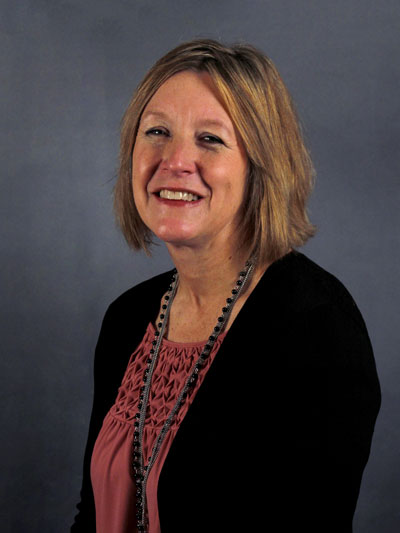 Leanna Doherty grew up in St. Paul, KS and graduated from Labette Community College with an Associate of Arts in Accounting in 1989. Leanna graduated from Pittsburg State University in 1991 with a Bachelor of Business Administration majoring in Accounting. In 1991 Leanna began working at Labette Community College as the Accounts Receivable Specialist.
While working at Labette, Leanna further advanced her career in 1993 and became the Payroll/HR Specialist. In 2002 she was promoted to Dean of Administrative Services and in 2005 she was named the Vice President of Finance & Operations.
During her time at Labette Community College, Leanna enjoyed serving as the Co-advisor for Phi Beta Lambda, the business club, from 2001-2003. She served on the Pittsburg State Accounting Advisory Committee for eight years. She is a member of the Kansas Association of Community College Business Officers and has served as President and Secretary/ Treasurer of the group. Leanna is a member of the Kansas Society of Certified Public Accounts. In 2015-2016 Leanna had the privilege of being a part of the Kansas Community College Leadership Institutes inaugural class.
In 2007 Leanna was named Outstanding Chief Business Officer for Region 6 by the Community College Business Officers. She was honored by the Joplin Business Journal as a Woman of Distinction in 2008.
In addition to her professional affiliations, Leanna has recently joined the Big Brothers & Big Sisters of Labette County and adores working with her "Little".
Leanna and her husband, Darren, live in Farlington, KS and enjoy spending time with their six children. Daughter, Tressa Beezley, lives in Girard with her husband Zach and is an Occupational Therapist at the Girard Medical Center. Son, Josh Newberry, lives in Kansas City and is a Pharmaceutical Sales Rep for Johnson and Johnson. Son, Garrett Newberry lives at home and is a college student at Labette Community College. Son, Ethan Doherty, is a Senior at Girard High School. The twins, Carter and Abi Doherty, are Sophomores at Girard High School. All of the children, but Carter have attended or are currently attending classes at LCC. Leanna hopes to get Carter enrolled in something soon. Leanna cherishes the times she spends with her two beautiful grandchildren, Briggs and Breckyn. Leanna also enjoys running, and ran her first full marathon in 2016.
---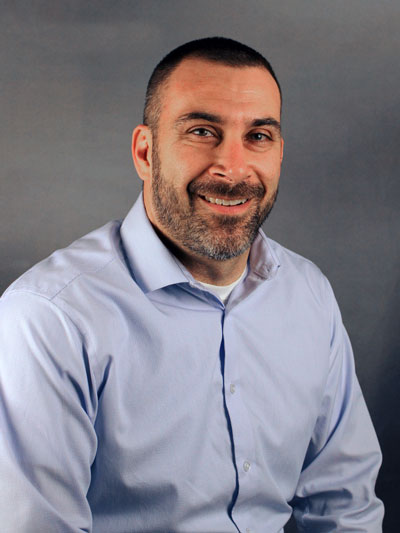 Jason Sharp grew up in Labette County and graduated from Labette Community College in 2000 with an Associates in General Education. While attending LCC, Jason was a member of the wrestling team and earned Dean's Honor Roll. After graduating LCC, Jason earned a Bachelor and Master's Degree in Criminal Justice from Washburn University. He is currently working on his dissertation to fulfill the requirement of a Doctorate Degree in Adult and Lifelong Learning from the University of Arkansas.
Jason started a career in law enforcement with the Parsons Police Department and demonstrated leadership skills while he advanced in department ranks. He spent time as a Corporal and Sergeant Detective at the police department. He also had the opportunity to start teaching criminal justice classes at LCC in 2008.
In 2010, Jason took over as the continuing education coordinator in the Criminal Justice Department at Missouri Southern State University. His primary role was to provide continuing education to law enforcement throughout the state and teach in the state law enforcement academy. Under his leadership, MSSU started building a continuing education program that provided training to thousands of officers a year. In addition, he worked with Missouri Police Officer Standards and Training to ensure state mandates and regulations were met of the programs he offered through MSSU.
Jason was able to build upon this entry into education and moved to Columbia, MO to accept a seminar coordinator position with the Law Enforcement Training Institute at the University of Missouri. In that role, he continued to offer continuing education courses to thousands of officers throughout the Midwest. He managed and supervised numerous instructors and programs. He expanded these programs to civilian and military offerings. Jason was able to work out a military articulation training program between military police and state training with Missouri POST. Military Police from Fort Leonard Wood and Fort Riley would be able to gain their Missouri police commission from the training programs. He also was able to provide educational classes to other colleges and private companies. In 2014, he was selected to present a leadership course at the International Law Enforcement Educators and Trainers Association (ILEETA) conference in Chicago, IL. Jason has continued to be selected each year to provide leadership training at this international conference.
Jason is an active member numerous organizations: the International Association of Chiefs of Police, Kansas Association of Chiefs of Police, ILEETA, and FBI-LEEDA. He also sits on the KACP training committee and criminal justice committees for MSSU and Law Enforcement Training Institute. He has received numerous commendations and awards most recently the distinguished adjunct faculty award from LCC. He was a recipient of the Labette Center for Mental Health Care and Compassion Award.
Jason is currently serving as Parsons Police Department's Chief of Police. He remains active in the community with a variety of different activities such as education, presentations, and working with community members. He still teaches at LCC and most recently has taken over as program coordinator. He was able to work out a military articulation agreement with LCC Criminal Justice program to a veteran friendly community college.
Jason is married and has two sons.
---
For more information about the Distinguished Alumni Award or to nominate someone for next year, please contact, Lindi Forbes, Executive Director of Alumni and Foundation at LCC, at (620) 820-1212 or by e-mail at lindif@labette.edu.