LCC Names Kelley as Van Meter Award Recipient
---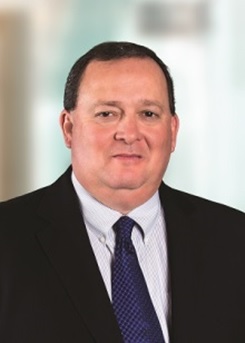 Parsons, KS- The Labette Community College Alumni Association announces the 18th Annual William & Allene Guthrie Van Meter Outstanding Alumni Achievement Award. The 2017 recipient of this prestigious award is John Kelley of Parsons, KS. Kelley graduated from Parsons High School in 1982 and then attended Labette Community College while working at Adventure Line Manufacturing (now Ducommun). In 1988, he graduated from Labette Community College with an associate's degree in manufacturing management.
During Kelley's tenure in the manufacturing industry, he has held numerous roles in production and management at Parsons Precision Products, what is now Ducommun. He served as quality manager, manufacturing manager, director of manufacturing and now is the Vice President and General Manager of Ducommun. Currently, Ducommun consists of facilities in Parsons, Kansas and Coxsackie, New York as well as operations in Guaymas, Mexico.  The combined revenue of these companies has grown from $82 million to $120 million from 2010 through 2016.
"My professional passion is having the privilege to lead and partner with staff members that love driving growth," said Kelley. "Early in my career, I was all about driving revenue growth, but now I get more satisfaction from the personal growth of my staff, peers and in myself."
Kelley's extensive manufacturing career has earned him certifications in Lean Manufacturing, Six Sigma, OSHA Safety and Strategic Goal Deployment. Kelley's past community involvement is extensive as he has served the Boy Scouts of America, Labette Community College Foundation & Alumni Board member, the Rotary Club, Class Ltd Board member, and coaching multiple youth athletic teams. He currently serves as a Jobs, Inc. board member. 
A lifelong member of the Parsons community, Kelley has always enjoyed the small hometown environment of Southeast Kansas. He married his high school sweetheart, Jackie, in 1985 and has enjoyed 32 years of marriage.  Together they raised two daughters, Molly and Megan, which they consider to be great successes as they both earned master's degrees. Kelley and his wife Jackie appreciate spending time with their daughters, sons-in-law and two grandchildren, Emma and Lucas. He also enjoys boating, motorcycle riding, golf, and skiing.
The Van Meter award will be presented at the 20th Annual Donor Appreciation Luncheon on Friday, November 17th. The award was named in memory of the Van Meters for their generous estate gift that funded renovation of Thiebaud Theatre at LCC. William was a 1929 graduate of the college and Allene taught romance languages at the college from 1929 to 1935. Previous Alumni who have received this award include; Bonnie Houk in 2016, Melissa Morris in 2015, Kevin A Moore in 2014, Dr. Douglas A. Gardenhire in 2013, Gary Bandy in 2012, Dr. CJ Huff in 2011, and Dr. Jerry Bouman in 2010. For a complete list of recipients or for more information on the William and Allene Guthrie Van Meter Outstanding Alumni Award, please contact Lindi Forbes, LCC Foundation and Alumni Director, at (620) 820-1212 or by e-mail at lindif@labette.edu.