Whetzel Named 2018 LCC Cardinal Citation Recipient
---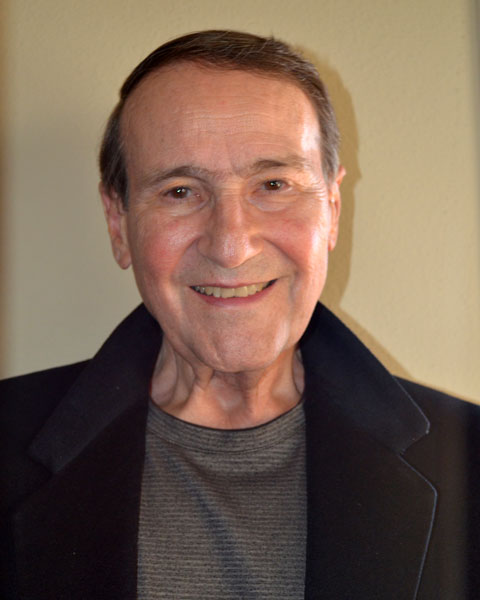 Parsons, KS—Each year Labette Community College (LCC) and the LCC Alumni Association recognize an individual or individuals for a lifetime of outstanding service to his or her community and/or to the college through the presentation of the Cardinal Citation Award. A distinguished panel of community members reviews nominations and recommends a Citee.
This year's Cardinal Citation Award recipient is Leon Whetzel. This is the highest honor that LCC bestows to individuals for outstanding lifetime achievement.

Leon Whetzel was born in 1936 in Parsons, Kansas to parents Earl and Marie Whetzel. He graduated from Parsons High School in 1954. After high school, he moved to Kansas City to work as a drafter for an engineering firm. A year later, he returned to Parsons to attend Parsons Junior College, graduating in June 1957. He married Cecilia Bush and became a drafter/surveyor aide for the Katy Railroad. He was transferred to Denison, Texas in August 1958 and was promoted to Engineer of Buildings in 1960. That same year, Whetzel earned a Universal Correspondence School structural engineering certificate and was trained in electrical and mechanical engineering design.
Whetzel and his family, which included three small children, moved to St. Louis to continue his education at Washington University. He attended night classes while working full time. In 1967, he received a BS degree in Mathematics and became a Registered Professional Engineer in Missouri. That same year, he returned to Parsons and became the Chief Industrial Engineer for the Kansas Army Ammunition Plant, where he worked until 1969. Those two years were a pivotal time in his career and some of the best times for the Whetzel family. They were able to be with other family members and to renew relationships with dear friends.
Whetzel resigned from the KAAP in July 1969 and moved to Dallas, Texas to join Texas Instruments (TI) as the Semiconductor Building Facilities Planning Manager. After earning his Texas Registered Professional Engineering license, he was transferred to Lubbock, Texas in February 1973 and became the Facilities Project Manager for TI's Lubbock facility. Six months later, he became Lubbock Facilities and Service Manager, and in 1976 was promoted to West Texas Facilities and Service manager, a position responsible for TI's Lubbock, Abilene, and Midland, TX plants.
In February 1984, TI named Whetzel TI's World-wide Facilities Engineering Manager, and he was transferred to Dallas, Texas. Later, he became Vice President of Facilities and Services. By the end of his career at TI, he was managing an annual capital and expense budget of approximately 350 million dollars. At that time, his responsibilities included 14 million square feet of space in 30 buildings in seven cities, and served 30,000 employees, contractors, and customers. Wetzel's immediate organization had 1,050 TI employees and 500 contractors.
During his time in Lubbock and Dallas, Whetzel built a company team that meet with the EPA, OSHA, and the governor of Texas regarding excellence activities. In December 1996 Whetzel retired from TI, but he continued to serve as a consultant for six months. In August 1997, the Wetzel's moved to Lubbock, Texas. There, he served XFAB Texas as a consultant in negotiations with TI for the sale of the Lubbock plant.
Leon is a supporter of many charities. He has been a part of many organizations, including the Board of Goodwill Industries, the Texan Credit Union, and completed projects for the Salvation Army, Goodwill Industries, and the Facilities Improvement Committee for Paul Quinn University. In Ransom Canyon, Texas, he was a member of the water board and a member of the city council for sixteen years, serving as mayor for four of those years.
The Whetzel's have three successful children: Lloyd, Jr., Marty, and Roxanne who are involved in may charities and church activities.
They are especially proud of LCC's growth and success. Leon says of Labette, "Attending PJC was the best luck I ever had because that's where I met Cecilia. All my dreams have come true but marrying Cecilia and graduating from Labette Community College were key factors in my incredible journey through life."
Whetzel will be honored at the Cardinal Citation Reception prior to commencement on Friday, May 11th at 6:00 p.m. at the Commercial Bank Community Room. The public is invited to attend. For more information about the Cardinal Citee Award please contact Lindi Forbes at (620) 820-1212 or lindif@labette.edu.