Fuentez Receives LCC Adjunct Faculty of the Year Award
---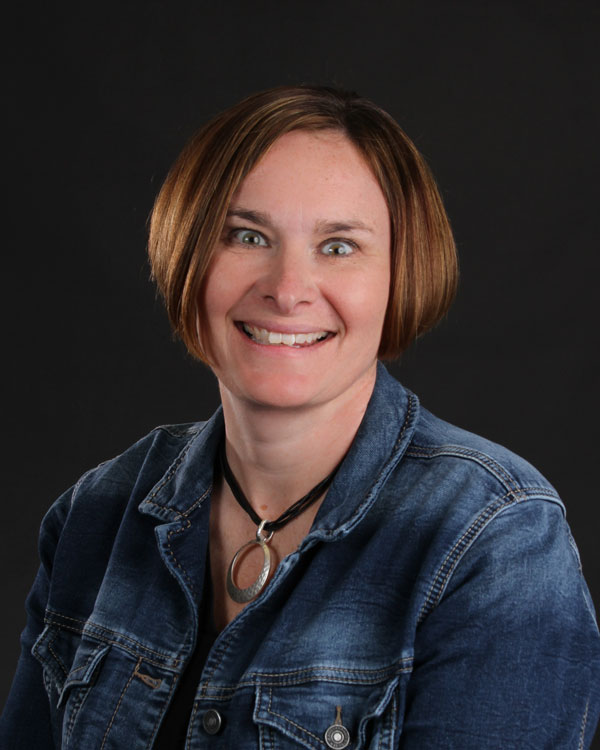 Parsons, KS- Labette Community College recently announced that Tammy Fuentez, was named the 2018 Adjunct Faculty of the Year Award Recipient. Fuentez is an adjunct instructor of psychology and is the Vice President of Student Affairs and Phi Theta Kappa Honor Society advisor at Labette Community College.
The Distinguished Adjunct Faculty Award at LCC was developed on the premise that faculty members who have performed in an exemplary manner should be publicly recognized and rewarded. The criteria areas for the award are: teaching effectiveness, college service, involvement with students, and community engagement. All adjunct faculty who have completed at least four years of teaching service to LCC are eligible for the award and there is a three-year interim before a recipient is eligible to be selected for the award again. Faculty may be nominated by full-time employees, adjunct faculty, and students.
In support of LCC's mission statement and high quality of instruction, Fuentez has developed and employed new and unique teaching methods, upgraded teaching content and style, and focused on student learning through educational philosophy, and inter-disciplinary teaching.
"I appreciate the opportunity to impact students in the classroom outside of my full-time position at the college," said Fuentez. " I approach teaching with the belief that each student learns differently and has a different motivation for being in college."
Fuentez brings depth in her teaching strategy through hands on activities, lecture, research and group work, theory application, and discussion boards to apply real-life situations. In spring 2016, Fuentez was faced with the challenge of taking over a Developmental Psychology course with only three days notice due to the instructor resigning. The course was successful because of Fuentez's research in course materials, online resources, and past lesson plans. She continued to successfully face educational challenges when taking over an online General Psychology course as it changed from a textbook to an Open Education Resource with little information provided. 
Fuentez's students have many positive comments about her teaching style. "I think Tammy Fuentez deserves this award because she is always there to help when you need something. She is very understanding and she explains everything she teaches very well. She is always available when you need to speak to her. I am so glad she has been nominated for this award."
"I am not one to hand a student a grade, they must earn it. I know there are obstacles that arise during a student's educational journey. It is my position that we are here to help advise and guide students, along with educate them, so they can be successful," said Fuentez.  "No two students are alike."  
Another student said, "We know right away what is expected of us in class and that is wonderful. On top of that, she sends us weekly emails checking in with the class and going over what is due. She is always welcoming and encourages us to email her questions if we do not understand something."
Fuentez has been a full-time employee at LCC for over 15 years. She serves as the VP of Student Affairs and Title IX Coordinator in addition her duties as the Kansas/Nebraska Phi Theta Kappa Regional Coordinator. 
Her efforts as the Phi Theta Kappa advisor have moved the Tau Theta Chapter as one of the most respected chapters in the region and nation. She has served as the chapter advisor for over 15 years and Regional Coordinator for the Kansas/Nebraska Region for 10 years. The chapter has risen to being the Most Distinguished Chapter within the realm of PTK. Under Fuentez's leadership, Phi Theta Kappa began the LCC student food pantry. She coordinates volunteers, applied and received assistance from the Kansas Food Bank, orders items and shops between deliveries from the food bank. Community engagement is also import to Fuentez and PTK. The organization helps with Katy Days, Mistletoe Marketplace and the Ronald McDonald House of Joplin. 
Fuentez's campus engagement spans serving as a founding member of the Caring Cardinal Committee, the Retention Committee, Strategic Planning Committee, as well as numerous other on-campus committees. In addition to her regular position duties, she enjoys advising students, attending recruiting events, and helping international students transition to the American educational system. 
For more information about the Adjunct Faculty of the Year award, contact Janice Every at janicec@labette.edu.