LCC Names Whetzel as Van Meter Award Recipient
---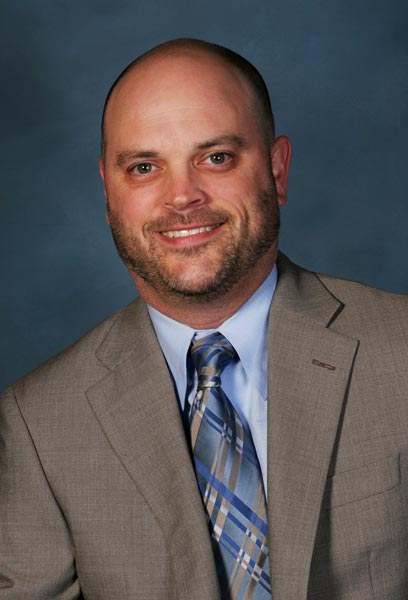 Parsons, KS- The Labette Community College Alumni Association announces the 19th Annual William & Allene Guthrie Van Meter Outstanding Alumni Achievement Award. The 2018 recipient of this prestigious award is Josh Whetzel of Rochester, NY. Whetzel graduated from Parsons High School in 1990 before receiving his Associates Degree from Labette Community College in 1992. He graduated from the University of Kansas in 1994.
This year marked Whetzel's 16th season as the radio/TV "Voice of the Rochester Red Wings", the Triple-A affiliate of the Minnesota Twins, and his 24th broadcasting professional baseball.  The website BallparkDigest.com named him the 2015 Minor League Broadcaster of the Year. Prior to coming to Rochester, Whetzel spent three years as the play-by-play announcer for the New York Mets' Double-A affiliate, the Binghamton Mets, from 2000-2002. He was also the primary radio broadcaster for the Carolina League's Kinston (NC) Indians from 1996-1999 after beginning his professional career in the South Atlantic League in 1995 with the Albany (GA) Polecats.
While serving as a fill-in announcer for the Minnesota Twins, Whetzel had a chance to be a part of baseball history when he called the September 19, 2011 game at Yankee Stadium in which Mariano Rivera set the all-time saves record.
Whetzel handled the national radio broadcast for the 2009 Triple-A All Star Game from Portland, OR. He also called the play-by-play for the 1995 South Atlantic League All Star Game and the 1998 Carolina League All Star Game.  The Rochester Press Radio Club honored Whetzel with the Gary Smith Award for Broadcasting Excellence in 2007.
Since 2006, Whetzel has spent his baseball offseason as the radio broadcaster for the University at Buffalo men's basketball team in the Mid-American Conference.
Whetzel devotes time volunteering for the Cure Childhood Cancer Association and Golisano Children's Hospital of Rochester. His mother Nancy was a nursing instructor at LCC for 23 years, and his father Darold graduated from Parsons Junior College in 1962. His uncle Leon Whetzel was the 2018 Cardinal Citation Award winner. 
The Van Meter award will be presented at the 21st Annual Donor Appreciation Luncheon on Friday, November 2nd. The award was named in memory of the Van Meters for their generous estate gift that funded renovation of Thiebaud Theatre at LCC. William was a 1929 graduate of the college and Allene taught romance languages at the college from 1929 to 1935. Previous Alumni who have received this award include; John Kelley in 2017, Bonnie Houk in 2016, Melissa Morris in 2015, Kevin A Moore in 2014, Dr. Douglas A. Gardenhire in 2013, Gary Bandy in 2012, Dr. CJ Huff in 2011, and Dr. Jerry Bouman in 2010. For a complete list of recipients or for more information on the William and Allene Guthrie Van Meter Outstanding Alumni Award, please contact Lindi Forbes, LCC Foundation and Alumni Director, at (620) 820-1212 or by e-mail at lindif@labette.edu.