Thompson Named 2019 LCC Cardinal Citation Recipient
---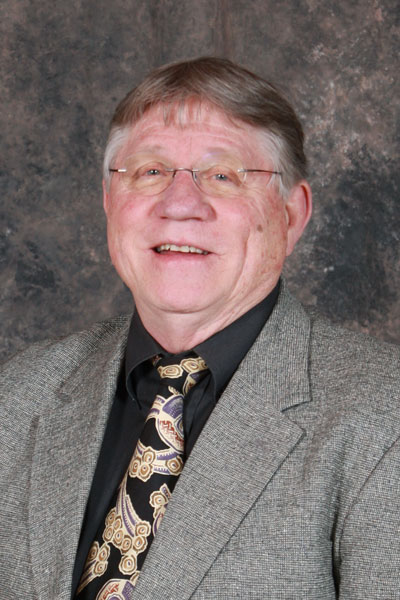 Parsons, KS—Each year Labette Community College (LCC) and the LCC Alumni Association recognize an individual or individuals for a lifetime of outstanding service to his or her community and/or to the college through the presentation of the Cardinal Citation Award. A distinguished panel of community members reviews nominations and recommends a Citee. 
This year's Cardinal Citation Award recipient is Jody Thompson. This is the highest honor that LCC bestows to individuals for outstanding lifetime achievement. 
Jody L. Thompson was born and raised in Lawton, Oklahoma and is the son of Garland and Immogene (Henley) Thompson. He graduated from Duncan High School in 1966. After high school he went on to attend and wrestle at Lamar Junior College (1966-67) and Adams State College (1967-70). Jody earned All-American honors both years at Adams State. In 1968 and again in 1972, Jody was an Olympic finals qualifier. In 1985 he earned his Masters of Arts degree in Physiology of Exercise from Pittsburg State University.
Jody began his career in 1970 as a high school biology teacher and wrestling coach at Topeka Seamen High School. He would later move to Columbus High School to teach and coach. As a high school wrestling coach, he coached two state wrestling champions and 13 state placers. He coached AAU and Kids Federation teams, and served as the Kansas Junior National Team Head Coach from 1975-1987. He was also the Northern and Southern Plains Kids Head Coach from 1975-1981.
In 1975, Jody became Labette County Community College's first-ever wrestling coach and built an extremely successful program and winning tradition. He remained in that position until his retirement in 2003. During his long and successful tenure as LCC head coach, Jody coached two national champions and 41 All-Americans. More impressively, his teams won academic team titles on seven different occasions for their outstanding performance in the classroom. Jody also holds the third-most dual victories in NJCAA wrestling history with a career record of 319-105-5. 
In 1984, Jody was named the NJCAA Pan European Head Freestyle Coach. Jody was named the region six "Coach of the Year" three times (1981, 1986, and 1998). He was named NJCAA "Man of the Year" in 1999. Jody also served as the Labette Community College director of athletics from 1975-1981 and again from 1994-2005.
Jody has been inducted into many wrestling Halls of Fame. These include the NJCAA Wrestling Coaches HOF (1991), Kansas Wrestling Coaches Association HOF (2003), National Lifetime Service HOF (2007), "Team of 1969" Adams State University HOF (2009), and for "Team of 1968, 1969" Rocky Mountain Athletic Conference HOF (2009). In 2016, Jody was a part of the inaugural class of the Labette Community College Athletic Hall of Fame.
Success at leading young athletes was not Jody's only contribution to LCC. He used his outstanding motivational and team-building skills to accomplishing great things as an instructor at LCC. Some of the courses he taught included Introduction to Physical Education, Community Health, First Aid, Community Recreation, and the Science of Movement. Jody's efforts in the classroom were recognized both locally and nationally. He was named Endowment Co-Instructor of the Year in 1978, NISOD Excellence Award recipient in 1991, and Parsons Chamber of Commerce Educator of the Year in 1996. 
Jody's service to LCC did not end when he retired. He has been a member of the Labette Community College Foundation Board, serving two terms from 2006-12 and from 2016 to present. He is also currently the co-chairman of Phase II of the LCC Pathways to the Future Capital Campaign. 
His talents are not limited to athletic and leadership roles. Jody is also an avid reader, book collector, and artist. In fact, in October of 2018, a collection of his ceramics artwork was featured in a special exhibit in LCC's Hendershot Gallery. Jody also assists with Junior Cardinal Clay Class, which is LCC's free art program for area youth. 
Jody has been an active member of the Parsons community since moving here in 1975. He served on the Parsons Public Library Board from 2010-16. He has also served as a member of the Katy Days Duathlon and Stella Wells Committees. Jody and his wife, Joan, are both active members of St. Patrick Catholic Church in Parsons. 
Jody has been married Joan since 1969. They have three children, daughter Erin, and sons Joel and Chas. Jody and Joan also have six grand-children, Myles, Mya, Myka, Maximo, Cub, and Oz.
Thompson will be honored at the Cardinal Citation Reception prior to commencement on Friday, May 10th at 6:00 p.m. at the Carnegie Arts Center. The public is invited to attend. For more information about the Cardinal Citee Award please contact Lindi Forbes at (620) 820-1212 or lindif@labette.edu.