LCC Prepares to Break Ground on Athletic & Academic Expansion and Renovation
---
February 26, 2021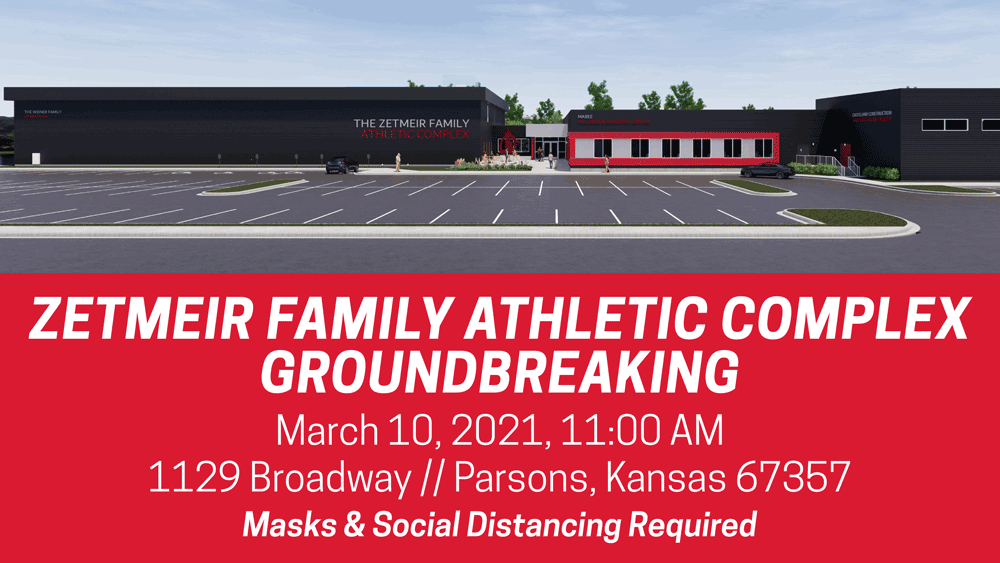 Parsons, KS-Labette Community College prepares to break ground on the expansion and renovation of the Athletic and Academic complex, on Wednesday, March 10 at 11am.  
The Labette Community College Foundation embarked on a $5.8 million Pathways to the Future Athletic Complex capital campaign in 2016. The campaign funding focused on the expansion, major renovation and upgrading of the current gymnasium. This campaign had a profound impact on the college by bringing the facilities up to the standard of all the other Kansas Community Colleges. It will also benefit the entire community by providing an economic boost to Southeast Kansas, new spaces for fitness and wellness education, enhanced draw for school spirit and community pride, along with a vibrant synergy with Main Street. 
"We are excited to provide our students with learning opportunities in a supportive environment through improved and expanded facilities," said LCC President, Dr. Mark Watkins. "This will be a testament to the continued support from the many donors who value the mission of Labette Community College. Thank you for your continued support."
The public is invited to attend the ground breaking ceremony as LCC takes a historical step in health and wellness education. The ceremony will begin at 11am on March 10 at the LCC Gymnasium, 1129 Broadway, Parsons.