LCC Distinguished Alumni Award Recipients Announced
---
Parsons, KS- Labette Community College announces that the 13th Annual Distinguished Alumni Award recipients are: Dennis Dodd, Dr. Autumn Finley, Joaquin Negron-Padilla, and Dr. Edward O'Brien. The Distinguished Alumni Award was developed by the Labette Community College Foundation and Alumni Association Board to honor alumni of LCC that have proved to be successful individuals within their communities, careers, and families. The recipients for 2022 will be honored at commencement ceremonies on May 13th, 2022. 
These individuals all attended or graduated LCC and have accomplished many great things in the years following their time at the college. The following biographies give insight to how they have made an impact on whom and whatever they are involved in and why they are deserving of this award.
---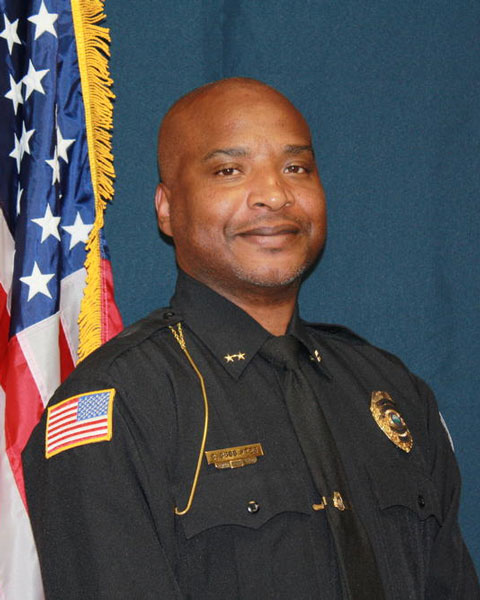 Dennis Dodd grew up in Parsons Kansas, and after graduating from Parsons High School 1993, Dodd attended Fort Scott Community college to play football and then transferred to the University of Nebraska at Omaha.  Dodd returned to Parsons in 1995 and worked various jobs before becoming a Parsons Police Officer in 2006. Dodd received an Associate of Science in Criminal Justice from Labette Community College 2013, and a Bachelor of Science in Criminal Justice from Central Christian College 2016. He has over 16 years of criminal Justice experience serving in all positions from Dispatcher, Police Officer, School Resource Officer, Patrol Corporal, Patrol Sergeant, and now as the Deputy Chief of Police.
Dodd has completed multiple course trainings; Leadership in Action, Basic Supervision, Safe and Prepared Schools, Verbal De – Escalation Instructor, Racial and Biased Profiling Trainer, Finding Words Certified, Crisis Intervention Team Training, Critical Incident Stress Management Member, Alert Active Shooter Level 1 instructor, and Three-gun Firearms Instructor. 
In addition to training, Dodd is a very active in the community and a member of numerous organizations: International Association of Chiefs of Police(IACP), Kansas Association of Chiefs of Police(KACP), Big Brothers Big Sisters, National Association of School Resource Officers, FBI Law Enforcement Executive Development Association(FBI_LEEDA), Juvenile Justice Authority Board, National Organization of Black Law Enforcement Executives(NOBLE), Leadership Labette(Board Member), Lions Club member, and Shop with a Cop. Deputy Chief Dodd's extensive training and involvement in the community has been the driving force in bridging law enforcement and the community. He has been instrumental in improvements to the Parsons Police department policies and personnel while opening channels of transparency in the community. 
---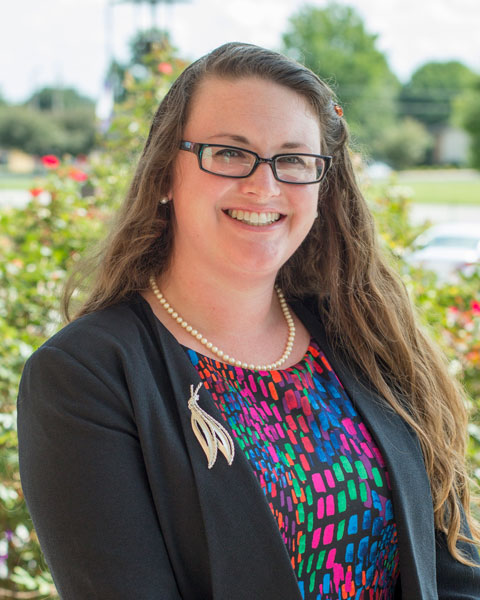 Dr. Autumn Finley an Altamont, KS, native attended Altamont Grade School and graduated from Labette County High School in 2006. She went on to attend Labette Community College in 2006-2007, later earning her BA in English Literature at Missouri State University in 2009. Finley earned an MA in English Literature from Pittsburg State University in 2011 and a PhD in Eighteenth-century British Literature from Oklahoma State University in 2017. 
Finley credits Labette Community College for sparking an interest in working with students at the college level. While attending LCC, she worked as a work-study in the admissions office and was a student ambassador. Later she also worked part time at LCC in the financial aid office and as adjunct instructor of English. 
In addition to teaching composition courses at LCC, Finley has taught a variety of English courses at Pittsburg State University and Oklahoma State University before securing a tenure-track position as an assistant professor at Southwest Baptist University, in Bolivar, MO. In her current position, she enjoys advising students, teaching composition and British literature courses, as well as being the advisor for a student-led Creative Writing Club.
Finley has presented at various professional conferences in her field, including the South-Central Society for Eighteenth Century Studies, the British Women Writers Conference, and the Missouri Humanities Symposium. She also published a chapter in a college composition textbook, titled "Writing is not a Process," and she has a journal article, titled "Bernard Mandeville's Fashionable Consumerism as Public Virtue," forthcoming in the summer 2022 issue of Studies in English Literature (1500-1900). 
Finley is active in the Bolivar community, attending Open Hearts United Methodist Church. She has served on church committees, including the vision team and as church council president. While serving with various church groups, Finley has volunteered with Community Outreach Ministries (a food pantry and second-hand clothing shop), Share Your Christmas (a program to provide Christmas gifts for under-privileged families), and A Night to Shine (a prom event for individuals with special needs). Finley also enjoys singing in church choir and attending a local book club called "The Book Broads." 
Autumn and her husband, Michael Morton, have been married for five years. Currently they are kept very busy by their young son, Vernon, and his dog, Bounce. 
---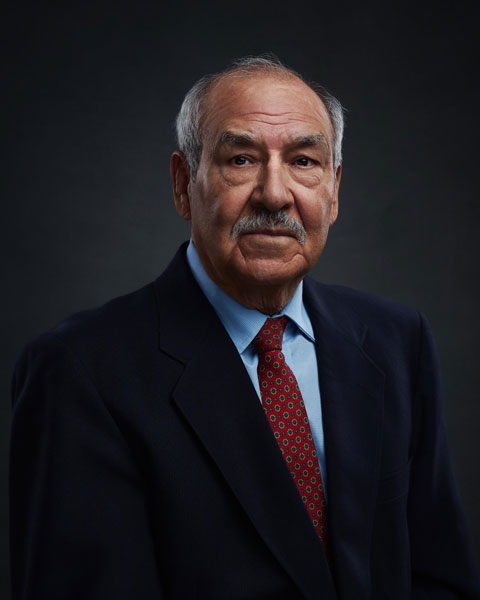 Joaquin Negron-Padilla born in Mexico and attended Erie Elementary School, where he lived with Henry and Esther Watkins. In 1962, he moved to Parsons, and attended Parsons High School while living with the Perez family, Tony and Joe. Negron-Padilla graduated from Parsons Junior College in 1969. He transferred to Pittsburg State University on a track scholarship and graduated with a Bachelor of Science in psychology in 1970. He earned a Master's Degree in Psychology and Counseling in 1974 and a Specialists' Degree in Education in 1981.
Negron-Padilla has dedicated his career to education, teaching at the high school and college level and acting as an international student advisor at Pittsburg State University. In 1983, Negron-Padilla's family moved to Garden City, KS, for him to work as a counselor in a school district. There was a large need for positive role models in education, like Negron-Padilla, in the high population of minorities which attended the school district. He felt his help with the students attributed to their successful completion of high school, college, and entering the workforce. 
Negron-Padilla's contribution to education extended beyond the classroom. During his 32 years as a counselor, he was instrumental in starting the soccer program for males in 1996 and females in 2000. The soccer programs helped students stay in school and get scholarships to attend college. He also taught parenting skills classes and emphasized the importance of education for Spanish speaking parents. 
He was raised in a large family twelve. While they didn't have adequate financial resources, Negron-Padilla and his siblings were taught to be honest, truthful, and have respect for themselves and others and be thankful. He contributed financially to his family by washing cars and acting as a tour guide in his hometown.
Negron-Padilla was responsible for starting a tutorial program for Spanish speaking elementary students and an organization for Hispanic professions in Garden City. 
---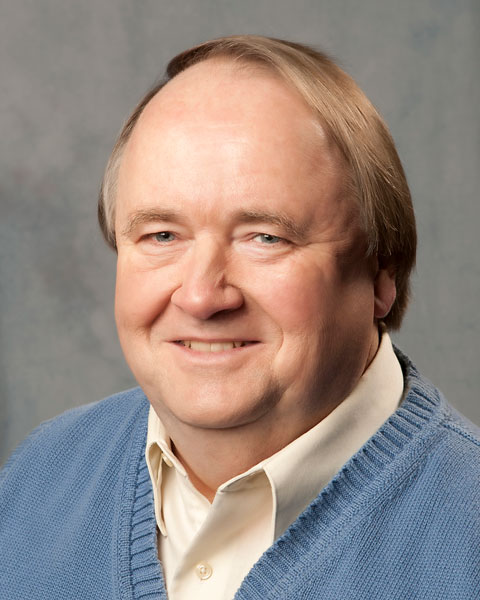 Dr. Edward O'Brien, a Parsons, KS native was born in 1949. His father operated a family farm and his mother was an X-Ray technician and nurse. His early years were spent working on the family farm. After the deaths of his parents, he and wife Jean continue to operate this Centennial Farm that has been continuously owned by four generations. O'Brien also worked in other manual labor jobs as a youth and young adult, including working for a wire products company, a grain elevator, a clothing manufacturing company, a local medical center, and as a roustabout on an oil rig in the Gulf of Mexico. These jobs contributed to a lifelong interest in working class individuals as an underserved population in psychology, in which he has dedicated his entire career.
O'Brien graduated from St. Patrick's High School in 1967, Parsons Junior College in 1969, and the University of Kansas at Lawrence (KU) in 1972. He completed a residency in clinical psychology in 1976-77 at the medical school of the University of Texas Health Science Center in San Antonio, Texas. O'Brien attended the University of Massachusetts at Amherst (UMass), earning his Ph.D. in clinical psychology in 1980. His first psychology job was at the Parsons State Hospital and Training Center where he worked as a research assistant in an animal behavior research laboratory and in a treatment unit for children diagnosed with autism and cognitive limitations. For 3 years at UMass, O'Brien worked as a professional staff associate with the Learning Intervention Family Team (LIFT) providing clinical services for at-risk children, adolescents, and their families.
In 1981, O'Brien married Jean Losco, a graduate of the UMass-Amherst doctoral program in personality psychology. He followed Jean to Bucknell University for two years where she was a visiting assistant professor in the psychology department. At that time, O'Brien also obtained a visiting professor position at Bucknell, consulted at Danville State Hospital, and was involved in a private practice. Ed and Jean have two children, Caroline Zawilski (a physician) and Lindsey O'Brien (a chief of staff to the speaker of a state-level House of Representatives), and two grandchildren.
O'Brien obtained a tenure-track assistant professor position at Marywood College (later becoming Marywood University) in Scranton, PA in 1983. He advanced in rank to full professor in 1990. He has been licensed as a psychologist in Pennsylvania since 1982. O'Brien chaired the Psychology and Counseling Department at Marywood from 1995 to 2008 and under his leadership five new tenure-track faculty lines were added to the department and student enrollment grew by 25%. He participated in seven infrastructure, research, and training grants that generated $2.25 million in funding. These funds helped establish the first dedicated psychology research labs and the first community mental health psychological services center at the university along with establishing the first node of a campus fiber optic computer network. O'Brien helped initiate doctoral training programs in the department – including an APA-accredited program in clinical psychology. He established and taught the first clinical practicum class in the psychology program, established and supervised the first traditional master's thesis, and supervised the first Ph.D. and Psy.D. doctoral dissertations in the department. O'Brien served as the Director of Clinical Training for the Psy.D. program for 2 years and was department chair for the first 8 years of this program. 
O'Brien has published 17 books, book chapters, and scientific journal articles on the topics of personality, stress and coping, posttraumatic stress disorder, life adjustment, and self-esteem. This scholarly work has been cited over 1800 times in the scientific literature in more than 50 different countries. O'Brien is about to publish an article in an Irish Historical Society Journal about the O'Brien family immigration from County Tipperary in Ireland in 1850 and settlement in frontier Kansas in 1869 near where the town of Parsons would later be incorporated in 1871. O'Brien received the Marywood University Distinction in Discipline Award in 2012. In 2012, he also received the Pennsylvania Psychological Association Award for Distinguished Contributions to the Science and Profession of Psychology.
For more information about the Distinguished Alumni Award or to nominate someone for next year, please contact, Lindi Forbes, Executive Director of Alumni and Foundation at LCC, at (620) 820-1212 or by e-mail at lindif@labette.edu.