PTK International Convention Results
---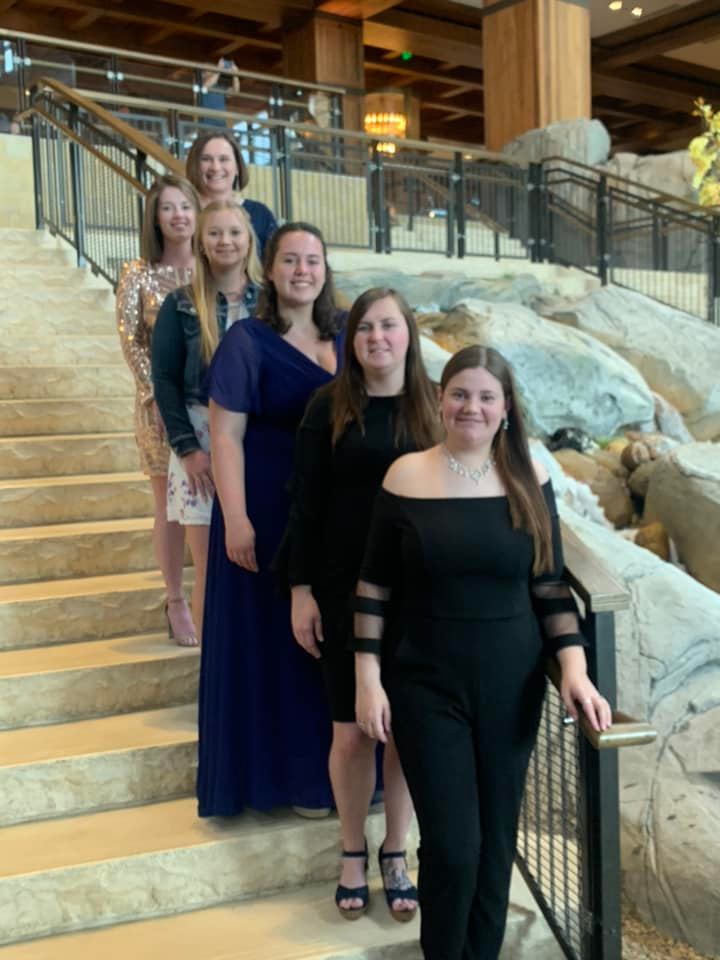 The Labette Community College Phi Theta Kappa organization traveled to Denver for International Convention (Catalyst) on April 5-10. The Tau Theta Chapter is the honor society of the two year college.  
Convention attendees heard from speakers Dr. Moogega "Moo" Cooper, a trailblazing engineer for NASA, and Daymond John from Shark Tank who is also a Presidential Ambassador for Global Entrepreneurship. The members attended educational forums on Phi Theta Kappa programming, with advisor Tammy Fuentez presenting two educational forums on successful Honors in Action Projects.
During the convention, multiple individual and chapter awards were presented at the international level. The winners from Tau Theta include:
Fiona Bartelli, Distinguished Chapter Officer Award
Ashley Horton, Distinguished Regional Officer Award
Fiona Bartelli and Ashley Horton, Distinguished Regional Officer Team Award
Tammy Fuentez, Continued Excellence in Advising Award
Honors in Action Hallmark Award
Top 100 Chapter Award
In addition, Bartelli and Horton served as Kansas/Nebraska Regional Officers this past year, with Fuentez serving as Regional Coordinator. The Regional Team was recognized as a Five Star Region and earned a Hallmark Award for Excellence in Career Readiness.
The Tau Theta Chapter will host a New Member Induction Ceremony on Wednesday, April 27th at 6:00p.m. in the Thiebaud Theater. 
For more information about Phi Theta Kappa, email tammyf@labette.edu