Welding Department
The Welding program is located at the Workforce Training Center, 1520 Flynn Drive.
The demand for highly skilled welders continues to grow each and every year, and with the number of open jobs quickly outpacing the number of professionals entering the industry, the opportunities to pursue a career in the field of welding are significant.
Labette Community College Welding Technology Program prepares students for a career as a welding professional in a wide range of fields, including the manufacturing, fabrication, maintenance and construction sectors. Through a balanced blend of class time and hands-on customer project work, the program helps bridge the gap between education and real-world field work so that students can feel confident in their ability to obtain a job soon (if not immediately) after graduation.
From shielded metal arc welding and gas tungsten arc welding, to core wire welding and gas metal arc welding, no job is too difficult for our students. Graduates of this program have the opportunity to pursue careers as general welders, layout technicians, cutters, fabricators and even entrepreneurs (independent welding contractors).
Students can gain active employment, as well as several certifications through American Welding Society.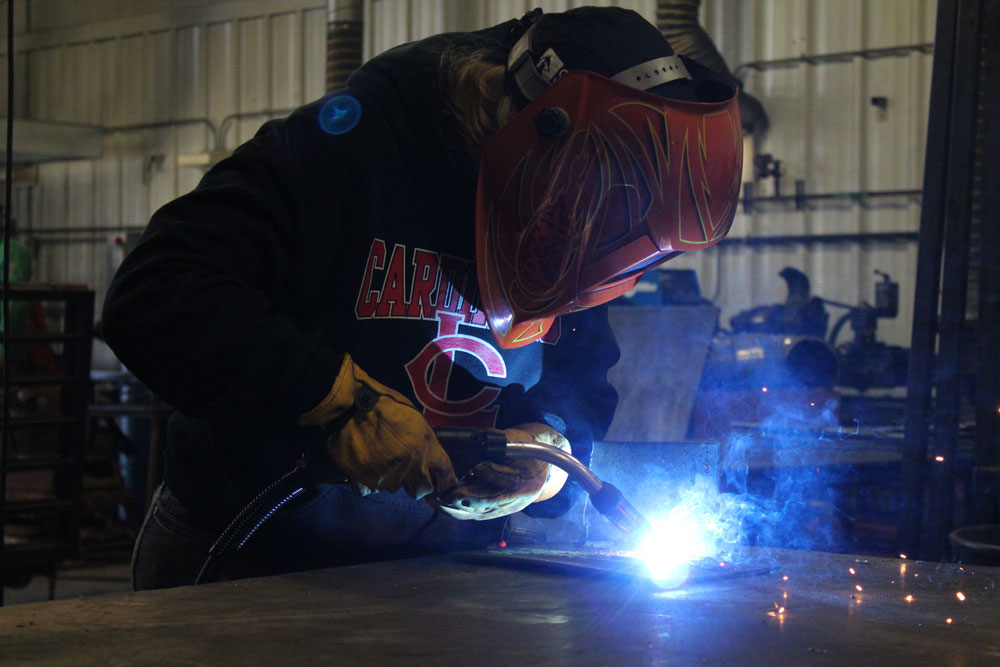 The Welding program allows students the opportunity to complete certificates at two levels and to transfer these certificates toward an Associate of Applied Science degree in Welding. The Level I Welding certificate is for students who intend to seek entry-level employment after completing a one-year program of study. The Level II certificate is for students interested in advancing their skill level beyond Level I.