Student Resources
---
CARDINALS
TOGETHER
Show your Cardinal ID at these local businesses to receive special deals!
Free Dinners
Students can pick up a FREE dinner from 5:00pm-6:00pm in the Cardinal Café every other Thursday. Check your LCC email or the LCC website for the specific Thursdays.
LCC Pantry
1229 Broadway, Tuesdays and Wednesdays from 12:15-1:00pm. Students are allowed 10 items each week for free.
Tutoring is offered FREE to ALL LCC students (620-820-1142).
offering academic assistance to help first-generation, income-eligible students and those living with disabilities. SSS helps to increase the persistence, graduation, and transfer rates of eligible students at LCC.
Free for current LCC Students
Hours: Monday-Friday 5:00a.m.-8:00p.m.; Saturday-Sunday 1:00p.m.-5:00p.m.
200 South Heacock
Labette Assistance Center
The Labette Assistance Center serves Labette County residents with utilities, rent, food, and prescription assistance. Call 620-421-0700 to make an appointment. 301 North 30th in Parsons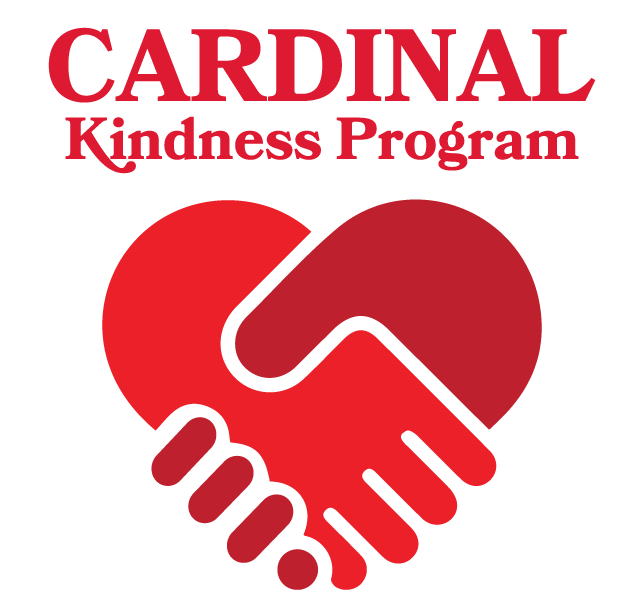 Cardinal Kindness Program is a student-led program that will assist students with financial needs. This program hopes to add to the resources LCC already has by providing monies to students who encounter temporary financial roadblocks to school and need emergency funding for living or education essentials such as tuition and fees; utilities; rent; food; gas/vehicle; medical; and other scenarios as approved.
Mental Health Services
Case Management Services
Labette Community College has a full-time Case Manager/Advisor who is able to work with students who have mental health concerns or need someone to talk with. The Case Manager/Advisor can be reached at 620-820-1254.
Labette Community College has teamed with Labette Center for Mental Health to assist current students with the expense of mental health care if needed. If a student is in need of assistance, they should make an appointment with the Vice President of Student Affairs or the Case Manager. The Vice President or Case Manager will refer the student to the Labette Center for Mental Health. The college will pay for three sessions with the Labette Center for Mental Health if the student does not have medical insurance.
Mental Health services are also available through Hotlines – 7 days a week, 24 hours a day:
Labette Center for Mental Health (620) 421-3771
Southeast Kansas Mental Health Center (620) 473-2241
Family Life Center (620) 231-5863
Four County Mental Health Center (800)-499-1748