LCC Sponsored 1 mile Walk/5K run Fundraiser
---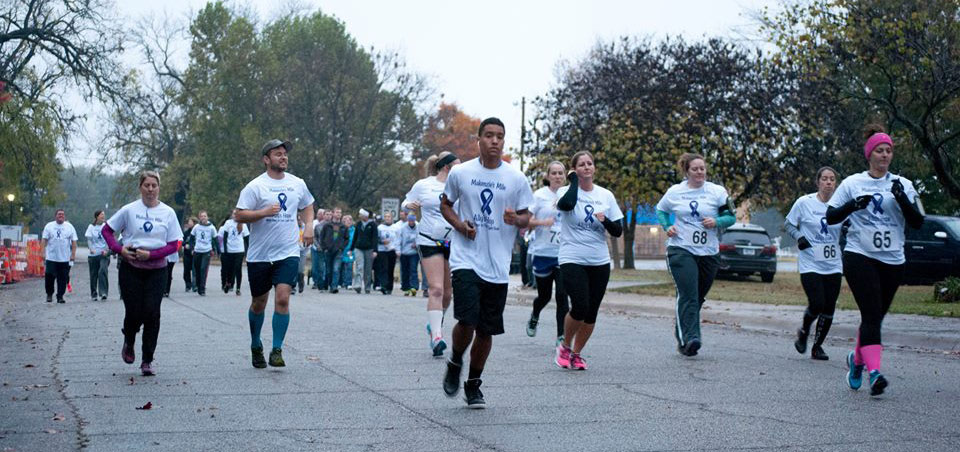 Photo courtesy of Joe Heppler, Parsons
Parsons, KS- The Labette Community College Respiratory Therapy Club sponsored a one mile walk, and 5K Color Run Saturday, October, 31st. Over 40 walkers and runners participated and more than $2,000.00 was raised. All proceeds go to the Cystic Fibrosis Foundation.
The walk was held in memory of Makenzie Forbes, and in honor of Ally Forbes both of Parsons. Makenzie lost her battle to Cystic Fibrosis. Ally continues to work hard to beat the disease.
Sponsorships and business donations to help facilitate the event were made by Olson Medical, Jock's Nitch, Upscale Country, Olson's Ace Hardware, Forbes Hoffman Funeral Homes, Green Country, Green Country Ford, Big Daddy's Barbeque, Timber Creek Meats, Wood Dulohery Insurance, Eyecare Associates of Parsons, Ernestos, Parsons Family Pharmacy, Labette Community College, Parsons High School, Bank of Parsons, Parcom, Bowen Pharmacy, Carson-Wall Funeral Services, Labette Health, Parsons Recreation Commission, and Save-A-Lot.
If you still wish to donate, or purchase a t-shirt, please contact Kara McIlvain at 620-820-1160.