LCC Dental Program Receives Donation from Pinamonti
---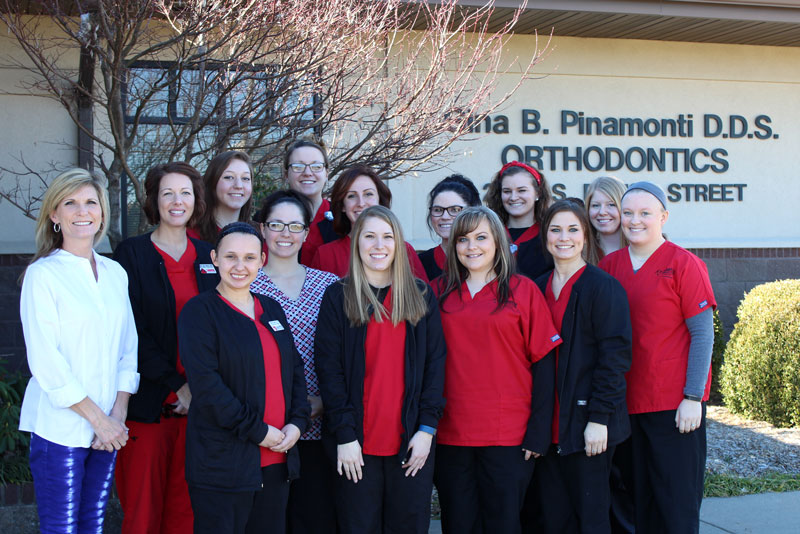 Pittsburg, KS- The Labette Community College dental assisting program was the recipient of a generous donation from Pittsburg orthodontist, Gina Pinamonti, DDS.
The donation of Digital Panoramic/Cephlometric x-ray unit which will be housed the LCC Dental Assistant program lab in the LCC Cherokee Center, south of Pittsburg.
LCC dental program director Leigh Ann Martin, RDH, CDA, said, "The donation of the pano machine from Dr. Pinamonti speaks volumes of her generosity to our program and community. The machine enables our students to correctly position patients without leaving the classroom lab. We are creating a successful and seamless environment from the classroom to the workforce for our students."
The LCC dental assisting program has increased enrollment in the last two years under the leadership of Martin. The program pass rate for 2015 was 100% for those taking the licensure exam with a high number of students entering the workforce successfully.
"The successful pass rate among our students is being recognized in the field, and employers are beginning to look at our students for employment opportunities," said Martin.
Dr. Pinamonti said of the pano machine, "I'm so glad that the pano machine will be useful for the students at LCC. These machines are large and expensive, so as dental offices update equipment, it's great to find another use for the machine. The training will be beneficial for the students."
The program in dental assisting is accredited by the Commission on Dental Accreditation and located at the LCC Cherokee Center at the corner of highways 400 & 69 near Pittsburg.