Pemberton to Run for International PTK Office
---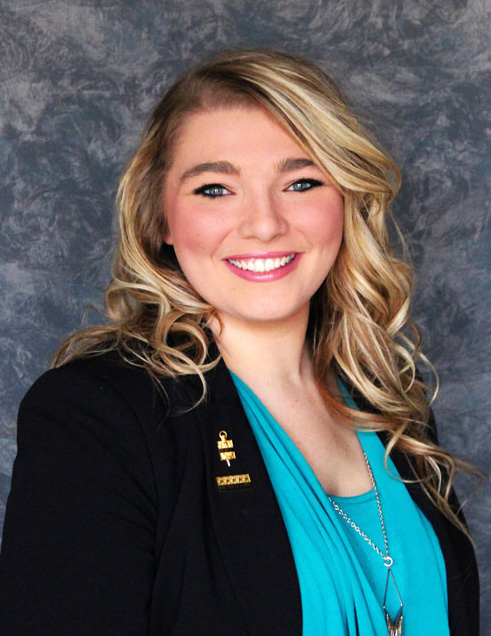 Parsons, KS- Parsons Native and Phi Theta Kappa Tau Theta Chapter member, Sydney Pemberton, has announced her decision to represent Labette Community College and run for an international PTK office, International Division III Vice President. Phi Theta Kappa is the national honor society of the two year college. At every Annual Convention, chapter voting delegates elect five new International Officers: International President, Division I Vice President, Division II Vice President, Division III Vice President and Division IV Vice President.
An International Officer of Phi Theta Kappa holds great responsibilities including presiding at the Annual Convention and the Honors Institute, promoting Phi Theta Kappa programs by delivering speeches and workshops at regional meetings and communicating with the chapters located in the International Officer's division, among other duties. A Phi Theta Kappa member may be eligible if he/she has a cumulative 3.5 grade point average on a scale of 4.0 and is exclusively enrolled in an associate degree program at a two-year college.
Pemberton is a first year nursing student at LCC. She has been a very active member of the Tau Theta Chapter serving in capacities such as chapter officer, chapter president, and currently as the Kansas-Nebraska Region Vice President of the southern district. Pemberton is also involved on campus as the Student Government Association president and a Kansas Association of Nursing Students member. After LCC she plans to continue her education at a university to earn a bachelor degree in science and nursing, and eventually continuing her degree to become a pediatric oncologist.
"Earning an international officer position is very important because I have been through some ups and downs in my education. I hope to motivate other students and people helping them realize they can do anything they set their minds to," said Pemberton. "I'm very excited for this opportunity and hope I can positively affect many people. Just running for this position opens the door for scholarships and networking."

Tammy Fuentez, LCC PTK advisor said, "Sydney is passionate about Phi Theta Kappa and believes in the mission of the honor society. She is an outstanding leader at the chapter and regional level so I fully support her campaign. I have only had a handful of students over my thirteen plus years of advising that have had the dedication to the honor society that she portrays."
Pemberton will attend and campaign for office during the PTK International Convention April 5-10 in Washington, D.C.