Students Earn HS Diploma and Associate Degrees
---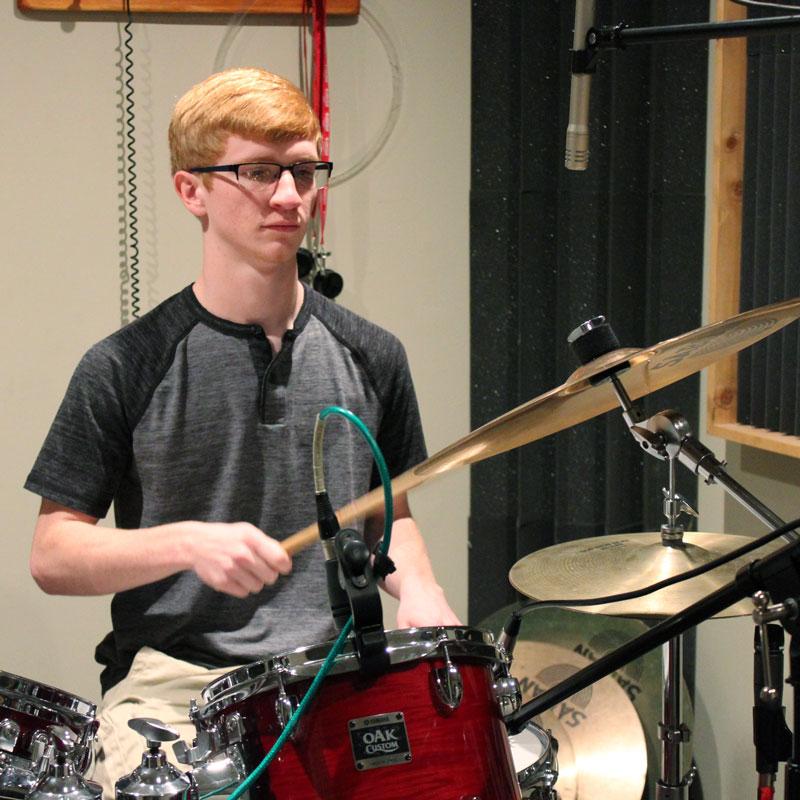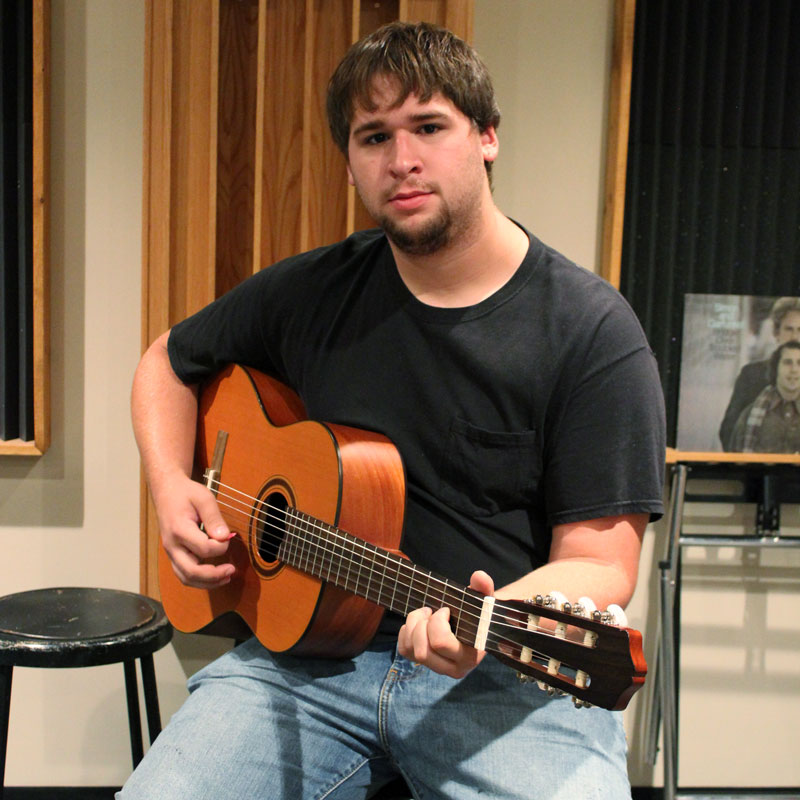 Photo: Drums- Bryan Amor, drums and Lee Head on guitar practicing as a part of the LCC Jazz and Community Bands. Both Amor and Head were involved the LCC Jazz and Community Bands and each earned their high school diploma and associate degree from LCC simultaneously.
---
Parsons, KS- Recent 2016 graduates of Parsons High School and friends, Bryan Amor and Lee Head will begin college in the fall as relatively young students on campus. Amor and Lee each earned their high school diploma from Parsons High School as well as completing associate degrees from Labette Community College in May.
"The accomplishment of earning both a high school diploma and associate degrees simultaneously is certainly a testament to the focus and drive of these young men," said LCC President Dr. George Knox.
Amor earned an Associate of Arts in Music from LCC. He plans to attend Pittsburg State University with a double major in Music and Marketing. Amor decided to pursue a dual degree out of convenience. As a high school freshman he began taking dual or concurrent college courses during school, allowing him to earn high school and/or college credit. While in high school, Bryan participated in the LCC Jazz Band, LCC Community Band, and LCC Orchestra, as well as the SEK Symphony at PSU. This fall, Amor is entering PSU as a junior and plans to join the Gorillas Activity Board.
Amor said, "I credit LCC music instructor, Seth Roach, in teaching me everything I know about music. He is a great instructor."
Lee Head graduated from Parsons High School, with a weighted GPA of 4.49. He earned an Associates of Science in Mathematics/Physics/Engineering from LCC in May. Head began taking general education classes from LCC as a high school freshman. Head's interest in math grew as he enrolled in more courses with David Beach, instructor of mathematics and physics; and Alan Pommier, math instructor.
"Mr. Beach is my mentor," said Head. "Mr. Pommier keeps class interesting and gave me a desire to want to learn more."
Head, like Amor, participated in the LCC Jazz Band and LCC Community Band. This fall, Head plans to attend the University of Kansas to study Engineering Physics of Chemical Systems as well as Physics as a double major. Head has earned a full scholarship to the University of Kansas. In the future, Head desires to one day work at CERN (The European Organization for Nuclear Research) in Switzerland, a European research organization that operates the largest particle physics laboratory in the world.