Labette Community College Athletics Names 2016 Hall of Fame Recipients
---
Labette Community College is excited to announce the creation of the Athletic Hall of Fame and the inductions of the first two members. Labette Community College, and previously Parsons Junior College, has a longstanding tradition of producing high quality athletes and citizens that represent our institution and our community in the highest of standards. Members of the Hall of fame have not only competed at the highest level, but also have went on to become outstanding citizens who have served their communities and sport in the highest regard. Hall of fame members may not have competed as athletes, but served as ambassadors for the program. Hall of Fame members are nominated and voted on by a Hall of Fame committee made up of alumni and representation of Labette Community College. Qualification for Membership include but not limited to:
Represented Labette Community College in the highest standard during athletic competition years.
Served as an ambassador to our athletic programs.
Continued commitment to community and sport.
Continuation of accomplishment post athletic career at Labette Community College.
Commitment to academics as part of athletic success.
The first two athletic hall of fame members represent Labette Community College in each qualification to become inducted. Both have represented Labette Community College in the highest regard and have served their communities with honor. It is the honor of Labette Community College Athletics to induct Eldon Edwards and Jody Thompson as the 2016 Labette Community College Athletic Hall of Fame recipients.
---
Eldon Edwards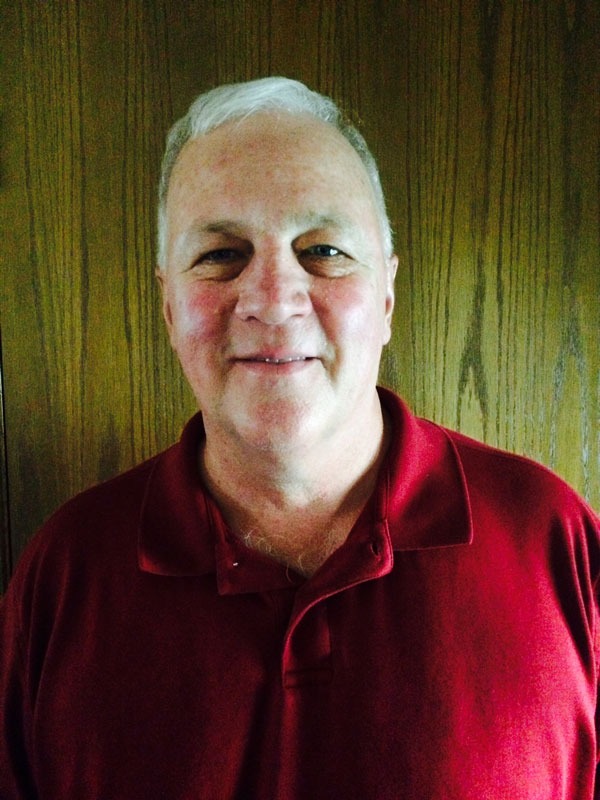 Edwards attended Labette County Junior College in 1977-79. He came to Parsons after a successful prep career at Wichita North High School where he was a 1976 State Champion and a third place finisher. Edwards continued his wrestling success under fellow 2016 Labette Hall of Fame inductee Jody Thompson. In 1979, Eldon won the NJCAA Regional and National Championship after compiling an impressive 40-3 record. He graduated from LCJC in 1979 and continued his undergraduate work at Wichita State University, graduating in 1982 with a Bachelor's degree in 1982. Edwards also received his Master's degree from WSU in 1987 and worked at Derby High School as a physical education teacher and coach for 32 year. His coaching success closely resembles the success he found on the mat. In 18 years of coaching wrestling, Eldon coached 21 individual state wrestling champions, 62 state placers, and was assistant coach for two team state titles (1985, 1986). His coaching success extended beyond the wrestling mat, coaching both cross country and track. In 23 years of coaching cross country, Edwards coached 31 state placers and one state championships team in 2008. In six years of coaching track, Eldon coached three individual state champions and had an additional seven individual state medalists. He was named KSHSAA Coach of the Year on two separate occasions. His induction to the Labette Community College Athletics Hall of fame was preceded by his induction into the Kansas Wrestling Hall of Fame in 2007. He married fellow cardinal alumni Janis and they have two daughters Erin (Trey) and Emily (Spencer) and one grand-daughter Georgia. It is with great honor we induct Eldon Edwards in the 2016 Labette Community College Athletics Hall of Fame.
---
Jody Thompson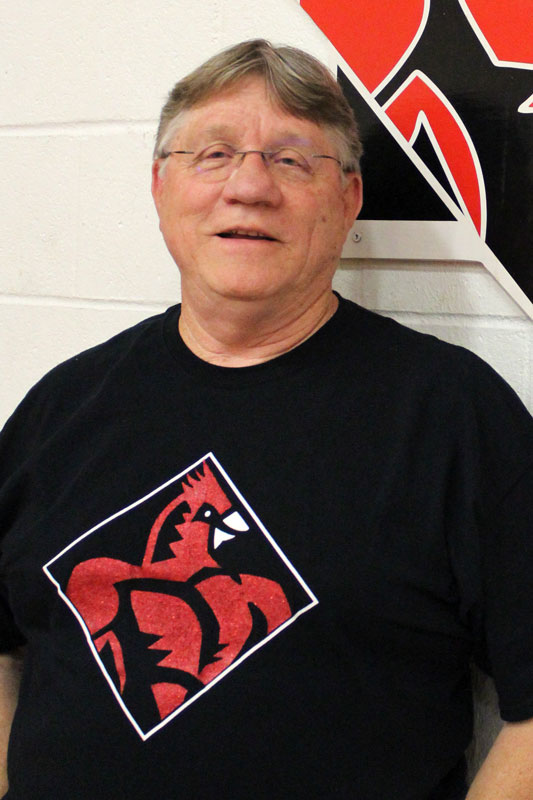 The first class of Labette Community College Athletic Hall of Fame would not be complete without long-time wrestling coach and athletic director, Jody Thompson. He was born and raised in Lawton, Oklahoma and wrestled his prep career at Duncan High School and continued his wrestling career at Lamar JC. Thompson continued his wrestling career and education at Adams State College, graduating with a bachelor's degree in 1970. he earned All-American status twice competing at Adams State College while compiling an overall record of 69-14-1. Thompson was voted team captain and most inspirational on the 1970 team. In 1968, and again in 1972, he made it to the Olympic Finals Qualifier. Thompson began his coaching career in 1970 as a high school biology teacher and coach for Topeka Seamen. He would later move to Columbus High School to coach and teach. As a high school coach, he coached two state champions and 13 state placers. In 1975 Jody became the Head Coach of Labette Community College and remained in that position until 2003. During his tenure as head coach, he coached two national champions and 41 All-Americans. More impressively, his teams won academic team titles on seven different occasions. In 1984, he was named the NJCAA Pan European Head Freestyle Coach. Thompson was named the region six "Coach of the Year" three times (1981, 1986, and 1998). He was named NJCAA "Man of the Year" in 1999. He holds the third most dual victories in NJCAA wrestling history with 319 wins. He also served as president of the NJCAA Wrestling Coaches Association in 1996 and was chairman of the NJCAA districting committee from 1999-2003. Thompson also served as director of athletics from 1975-1981 and again from 1994-2005. Thompson is not a newcomer when it comes to the hall of fame. He has prior inductions to the NJCAA Wrestling Coaches HOF (1991), Kansas Wrestling Coaches Association HOF (2003), National Lifetime Service HOF (2007), "Team of 1969" Adams State University HOF (2009), and for "Team of 1968, 1969" Rocky Mountain Athletic Conference HOF (2009). Thompson is married to wife Joan and they have three children, daughter Erin, and sons Joel and Chas. He and Joan also have five grand-children, Myles, Mya, Myka, Maximo, and Cub. It is with great honor we welcome Coach Jody Thompson into the first ever class of the Labette Community College Athletic Hall of Fame.
---
A reception to honor Edwards and Thompson will be held on Oct 28th after the 7:00pm home wrestling dual vs. Neosho. For more information about the LCC Athletic Hall of Fame, contact Ben McKenzie at benm@labette.edu.