Good Speaks at Health Professions Conference
---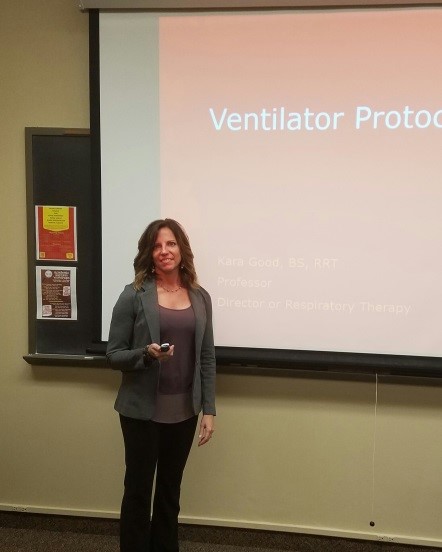 Parsons, KS- Labette Community College Director of Respiratory Therapy, Kara Good, spoke at the Midwest Region Health Professions Conference on October 26-27th. The two day conference, held at Pittsburg State University, was hosted by the University of Kansas Medical Center Education Center. Good discussed care of ventilator patients, and the importance of protocols within the Intensive Care Units.
"I am extremely pleased to be speaking about such an important topic. While working at Cox South Hospital in Springfield, Missouri, I witnessed the benefits of ventilatory protocols that saved the hospital $4.5 million dollars per year, reduced complications and ventilatory hours, while improving patient care. I have seen these protocols work. I want to bring the knowledge I have gained to hospitals within our area," said Good.
Prior to speaking at this conference, Good spoke at the International Respiratory Congress, held in New Orleans, and has been published as a cohort in the Critical Care News Magazine.