Dodge, Duck and Dive for Dreams
Benefit for the Youth Crisis Center and Big Brothers Big Sisters of Parsons
---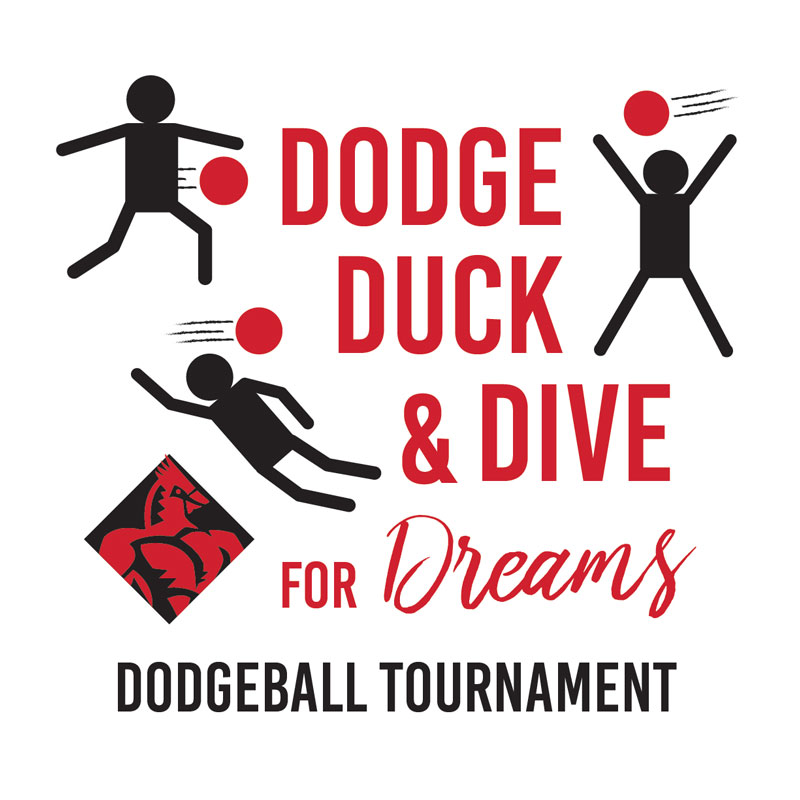 Parsons, Kan.- The Labette Community College Public Relations class, in conjunction with the Youth Crisis Center and Big Brothers Big Sisters of Parsons, is hosting a dodgeball tournament Friday, April 21, beginning at 5 p.m. at the Labette Community College Gymnasium in Parsons, KS. "Dodge, Duck, and Dive for Dreams" is designed to raise money, and more importantly, awareness of these organizations which strive to positively influence a number of area youth.
The tournament is split into two divisions, a High School Division with players age freshman through seniors and an Adult Division with players age 18 and up. Teams will consist of six to eight players, with only six players on the court and two substitutions. Teams of six must have at least two females and those with eight must have at least three females. Creative attire is encouraged for teams and prizes will be awarded to the best-dressed team.
Registration is currently underway through Thursday, April 13 and is limited to the first ten teams in each division. A $10 per player entry provides tournament bracelets and medals to the winning team in each division. Remaining funds raised at the event will be split evenly between the Youth Crisis Center and Big Brothers Big Sisters in Parsons. Check-in begins the day of the event at 4:30 p.m. and games begin at 5 p.m. Teams are guaranteed two games.
Visit labette.edu and click on the "Dodge, Duck, and Dive for Dreams" link to print off and complete the registration form/liability waiver and to review a complete list of rules. Mail completed forms along with the entry fee to Labette Community College, attn. Tonya Bell, 200 South 14th Street, Parsons, KS 67357. For any additional questions or information about the event, please contact Tonya Bell at tonyab@labette.edu or call 620-820-1121.
---