LCC Athletic Department Announces 2017 Hall of Fame
---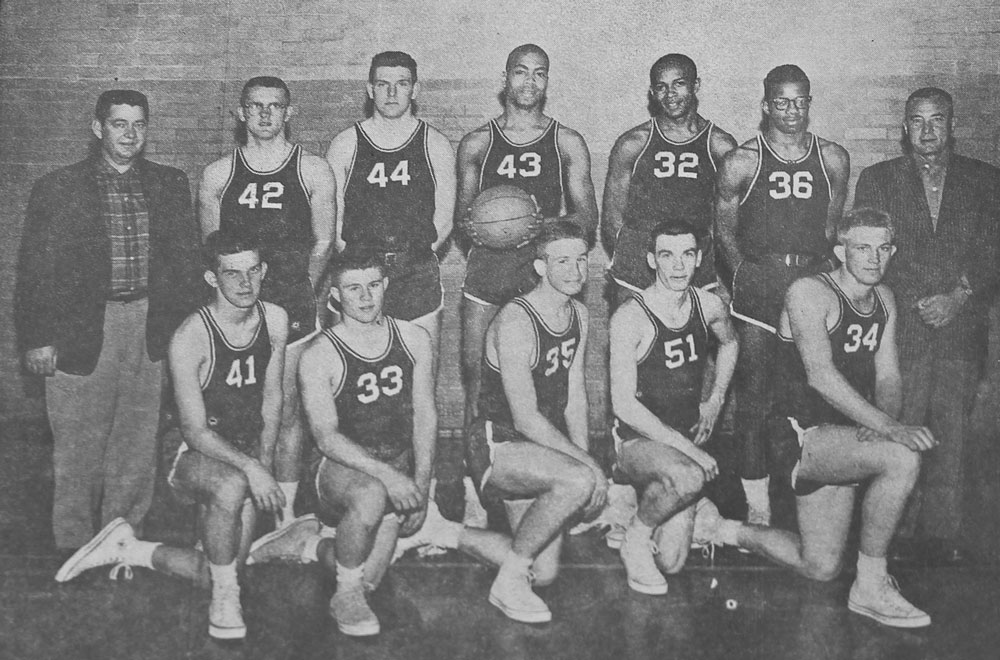 Parsons, KS- Labette Community college is honored to announce the inductees of 2017 Athletic Hall of Fame.  LCC has a longstanding tradition of producing high quality athletes and citizens that represent our institution and our community in the highest of standards.
This year's inductees, Gene Schickel and Fred Strathe played a vital role in bringing Parsons Junior College (now Labette Community College) its first national championship in 1960.  
Gene Schickel
2017 Hall of Fame 
Parsons Junior College
55-64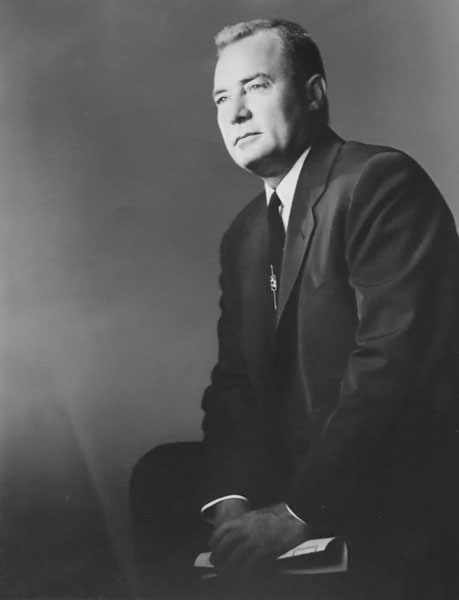 Gene Schickel was born in Leavenworth, Kansas on January 16, 1915.  He and Mary Helen (Thurston) were married on September 18, 1941 and had one child, Gayle.
Gene spent two years at Parsons Junior College, and then entered Pittsburg State before going into the Army in 1943.  He received his discharge in 1946 and re-entered Pittsburg State where he graduated in 1947.  He coached two years at Towanda High School and in 1949 the family moved back to Parsons where he was a teacher and basketball coach at East Jr. High for five years before becoming the basketball coach of the PJC Cardinals in 1955.
It was in 1959-60 that the PJC Cardinals closed their season to win the division, region and then – after already taking the National Championship- the state title in a best 2-of-3 playoff with Hutchinson Junior College.  Parsons returned the next year to take third in the NJCAA tournament.  
During his tenure at PJC, his teams had never finished lower than third in the Jayhawk Juco Conference Eastern Division, regarded as the toughest junior college conference in the nation at that time.
In 1964, Schickel, who at the time was teaching history and economics at Parsons High School, announced he would be retiring from his teaching and coaching duties.  He will be remembered as a man that was quiet in voice and manner yet maintained a discipline which would be admired today.
Fred Strathe
2017 Hall of Fame
Parsons Junior College
1955-56, 59-60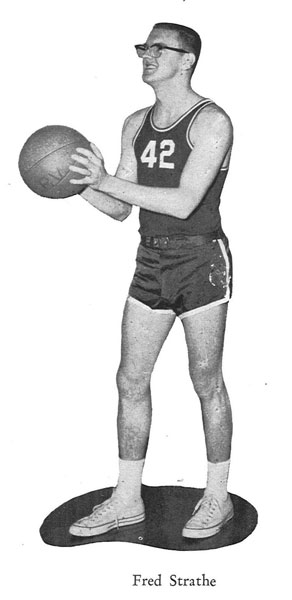 Fred Strathe began his college career in 1955-56 playing basketball at Parsons Junior College under Coach Gene Schickel.  After playing for one year, Fred took a few years off from basketball and eventually started working at Superior Concrete ties.  In 1959, Fred married wife Neola.  That same year, a steel strike left Fred unemployed.  At the urging of wife, Neola, Fred returned to Parsons Junior College. Coach Schickel later approached him about returning to the basketball team.  Fred returned as a starting guard on the eventual championship team.  After a few years away, Fred grew in maturity and became humble in his role as a leader on the team. He recalls teammates jokingly referring to him as "dad" on occasion.  Fred knew early on the team had something special.  Everyone on the team knew their specific role and played it well and Coach Schickel had done a great job in bringing them all together. He is quick to point out that a team won the championship, and his role was that of a team player. The team won both the NJCAA National Championship and then won over Hutchinson for the state championship in a best of three series. Fred recalled the entire town, business owners especially, rallying with the team and travelling to the national tournament to watch them play.  The support of the town was quite remarkable during those times.  At the time, Parsons Junior College and Parsons High were in the same building.  Everyone got along really well and supported each other.  If the college won a big game, the students would all stage a walk out in celebration and in turn, if the HS won a big game, they would all do the same. Everyone enjoyed each other's successes.  
After the 1960 Championship, Fred continued his basketball career at Washburn University where he was a two year starter and team captain.  He played one year of semiprofessional basketball with the Kansas City Kaycees.  His teaching and coaching career began at Codell/Natoma before moving on to Osborne High School.  Fred moved from Osborne to Kanopolis and then St. Johns Military School prior to returning to southeast Kansas to coach and teach at Chetopa High.  In 1973, Fred returned to Parsons to teach and coach at the same school he started his basketball career.  He spent time coaching both football and freshman basketball and taught at Parsons Middle and Parsons High Schools.  Fred and wife Neola have four sons Brad, Brian, Greg, and Jeff. All of their children were athletes and graduated from Parsons High School.  Fred and Neola still call Parsons, KS home.  
Members of the Hall of fame have not only competed at the highest level, but also have went on to become outstanding citizens who have served their communities and sport in the highest regard. Hall of fame members may not have competed as athletes, but served as ambassadors for the program. Hall of Fame members are nominated and voted on by a Hall of Fame committee made up of alumni and representation of Labette Community College.  Qualification for Membership include but not limited to:
Represented Labette Community College in the highest standard during athletic competition years.
Served as an ambassador to our athletic programs.
Continued commitment to community and sport.
Continuation of accomplishment post athletic career at Labette Community College.
Commitment to academics as part of athletic success.
The two men will both be inducted in a ceremony on October 27, 2017 at the Labette Community College versus Neosho Community College Hall of Fame/Alumni Wrestling Dual held in the LCC Gymnasium.  The competition begins at 7:00 pm and the induction ceremony will be at the half way through the dual.  The 1960 team will also be recognized for their achievement during the ceremony.  A public reception at the Wall Family center, 26th & Main in Parsons, will immediately follow the dual.