Angeles Earns High School Diploma and Associate Degree Simultaneously
---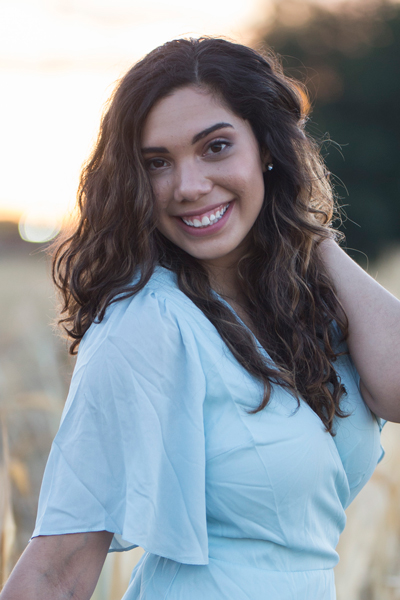 Parsons, KS- Pittsburg High School senior, Audriana Angeles, will earn her Associate degree in Pre-Professional Medical Programs from Labette Community College one week before walking across the stage for her high school graduation. Angeles' post-secondary education academic success was achieved through dual credit courses and on-ground classes from LCC. 
Angeles, since beginning high school, had the goal of graduating high school and college simultaneously. She realized the academic advantages for her future by taking college level courses during high school. "My ultimate goal is to become a doctor. I knew I had years of college ahead of me, so my main motivation was to speed up the process and be able to enter college after graduating high-school with my gen-eds completed."
She offered advice to other high school students taking dual or concurrent classes. "Enjoy your time in high school, get to know your classmates and instructors. I was able to have one-on-one time with my LCC instructors and they made the classroom less intimidating for me as a high schooler," Angeles said. "LCC is affordable, and taking classes in high school gave me opportunities, like entering college as a junior."
Angeles credited her high school counselor, Gina Ulbrich of Pittsburg High School, in helping determine what high school and college classes to take. As a student driven toward a career in health care, Angeles took many LCC science classes, including four chemistry classes with LCC Professor, Dr. Doug Ecoff. "Doctor Ecoff has been an amazing professor who cares for his students and wants to see them succeed. He made hard courses, like organic chemistry, easier to understand," Angeles said of Professor Ecoff. 
Angeles plans to attend Pittsburg State University in fall 2019 to pursue a degree in Biology. Her long-term goal is to enter medical school to become an OB/GYN.