LCC Campaign Announcement Press Release
---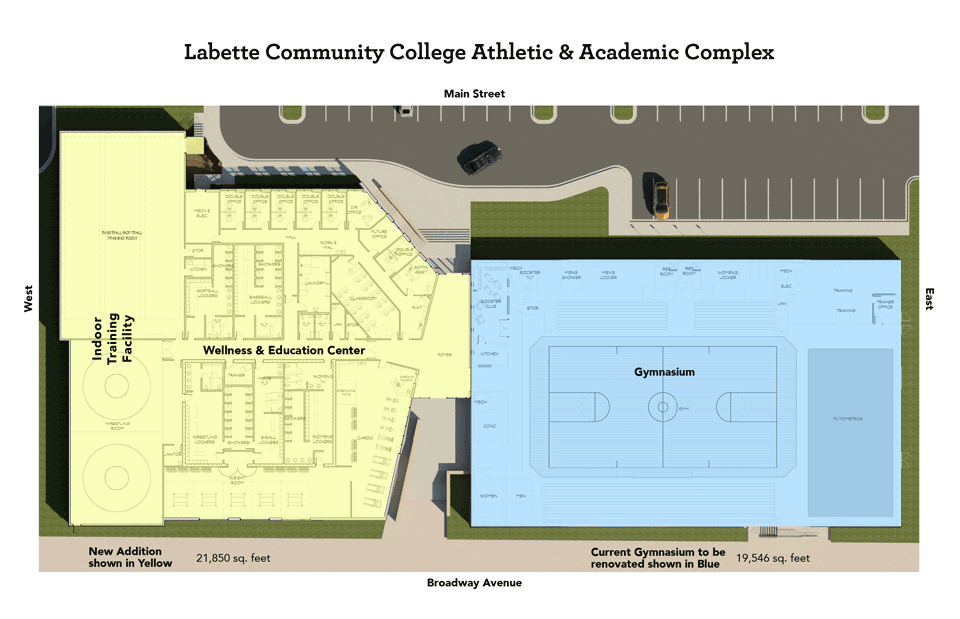 Parsons, KS- The Labette Community College Foundation announced plans today for the next phase of the Pathways to the Future Campaign, a new athletics and wellness center, with construction to begin in 2021 to renovate the current gymnasium and add an expansion. 
The new center will be nearly doubled in size, expanding it to 41,396 square feet. More than half of the facility will be new construction, and other parts of the structure will be updated and reconfigured to enhance the building's usability.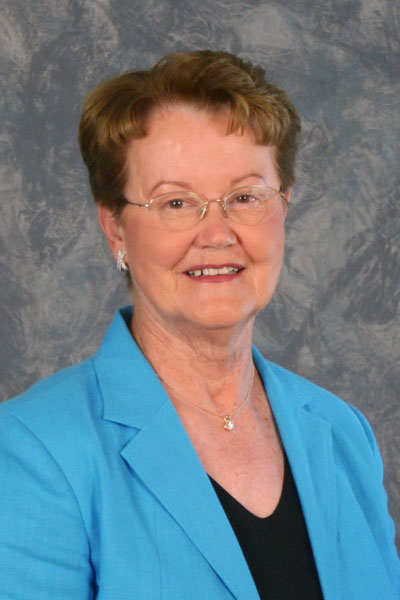 The lead gift of $1 million for the project came from Sophia Zetmeir. This major gift kicked off the fundraising campaign to raise $5,729,000 for construction costs. "My late husband, Sonny, and I loved living in Parsons for 53 years. LCC is important to our high school students, employees and people wanting to better themselves through enrichment and education.  Sonny and I always believed in the philosophy, "those who can should give."  I believe in this project, so I gave," said Zetmeir of her decision to give to the campaign.
In the past ten years, LCC has made numerous renovations and created new spaces for academics on campus. The next step in strategic planning is for LCC to bring the current facility up to the standard of other Kansas community colleges. This project will improve athletic facilities for the entire community.
"In 1972, Title IX made sports available to all students in schools. Today's students expect and plan in participating in sports, even at a Community College," said Zetmeir. "This new Athletic Complex is for all of our students, now and in the future."
"We want this building to be a visual commitment to health and wellness," says Dr. Mark Watkins, President of LCC. "This is about athletics, however it's also about our community's health and wellness at large."
Labette County is one of the unhealthiest counties in all of Kansas. LCC's project will include a walking track open to the public and other amenities. LCC is one of the most valuable resources in our service area, it is only natural that we are proactive as leaders to help address these issues. This phase of upgrading our ability to provide more education and community opportunities in health and well-being will position us to better address these issues. Without the successful completion of these long-overdue improvements, LCC will continue to lack the adequate/available space to expand our offerings to provide numerous outlets for fitness, exercise, and healthy living activities to improve the well-being of LCC students and community members at a time when the need for health and wellness programs is ever-increasing.
"The Athletic Complex will make it possible for LCC to bring people to Parsons by offering sports camps and athletic meetings. It will be a space for the community to use," said Zetmeir. 
Presently, the LCC athletic space is severely limited and equipment, furnishings, and amenities need to be replaced or upgraded.  This campaign will address the following:
Fewer than half the number of lockers and showers needed for our over 150 athletes are currently available.
During home games, visiting teams make use of our locker rooms, forcing our own players to use classroom space as makeshift locker rooms.
Our nationally-renowned wrestling team must train in a tight space that was never designed for its current use.
The current facility is not air-conditioned and this has been a factor in several heat-related issues in the past. High temperatures, even for short periods of time, can cause serious health problems. Heat-related issues range from minor to life-threatening medical emergencies.
There is no indoor training space for our softball or baseball teams, and inclement weather often postpones or cancels training/practices.
The limited size of the current facility makes it difficult to schedule practices for all sports. Now, teams must practice as early as 5:00 a.m. or as late as 11:00 p.m.
"The Athletic Complex will put the college in a much better position to provide the programs and activities expected of an academic institution of our size," Watkins said. "Not only will the new Complex support our sports teams, but it also will be used to enhance our academic programs: Athletic Training, Exercise Science, and Physical Education."
"This building will be transformational for us as a community. It strongly signals our campus commitment to health and wellness, and also provides an up-to-date home to support our six athletic teams," says Aaron Keal, Head Baseball Coach and Athletic Director.
The other two campaign components include: growing annual fund and increasing endowed scholarships. "The fundraising goals for the annual fund and endowment have been met," said Lindi Forbes, Executive Director of the LCC Foundation. "We are now completely focused on raising funds for construction. Presently we have $2,603,297 in gifts and pledges, which is about 45%."
If anyone has questions about how to support this project, contact Lindi Forbes 620-820-1212.