LCC PTK Earns Top Honors at International Convention
---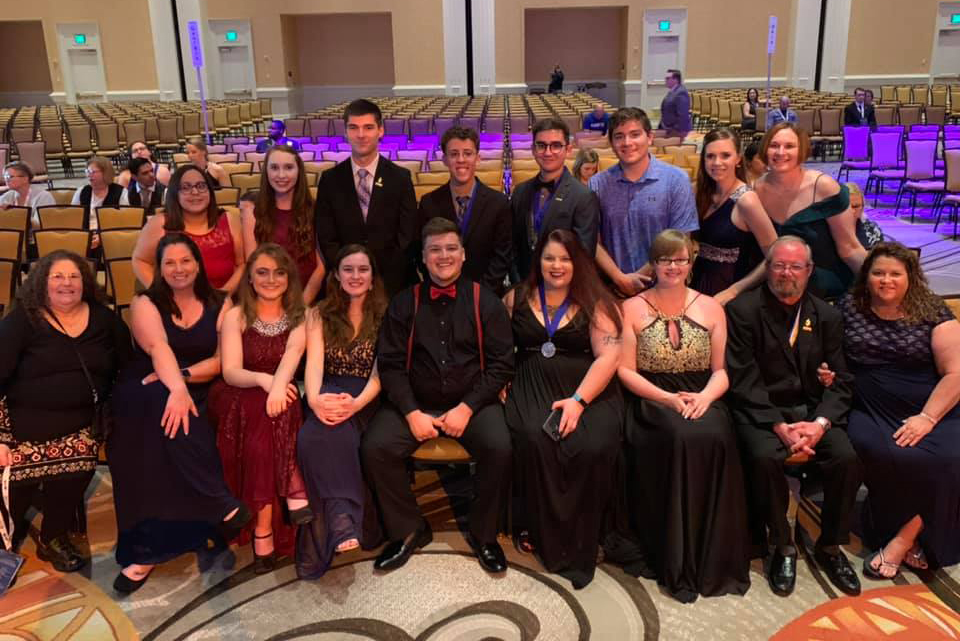 Photo: Members of the LCC Tau Theta Chapter are pictured with sister chapter of Butler Community College at the 2019 International Phi Theta Kappa Convention, held recently in Orlando, FL.
---
Parsons, KS- The Tau Theta Chapter of Phi Theta Kappa at Labette Community College attended the 101st Phi Theta Kappa International Convention – Catalyst held in Orlando, FL. The national honor society of the two year college international convention attendees heard from speakers like; Chef Jeff Henderson and Mel Robbins while attending educational forums and many other networking activities.
The Tau Theta Chapter earned numerous top honors during the international convention:
Distinguished Chapter Member – Lora Tanner
Distinguished Regional Officer – Robert Armstrong
Distinguished Chapter Officer Team – Robert Armstrong, Stephanie Bush, Joshua Elliott, Newton Grady, Mallorie Keltz, Sarah Rightmer
Continued Excellence in Advising – Tammy Fuentez
Paragon Award for New Presidents – Dr. Mark Watkins
Regional Excellence in Transfer Readiness Award
Regional Excellence in Career Readiness Award
For more information about the Tau Theta Chapter of Phi Theta Kappa, go to www.labette.edu or email tammyf@labette.edu.