2019 PTA Pinning
---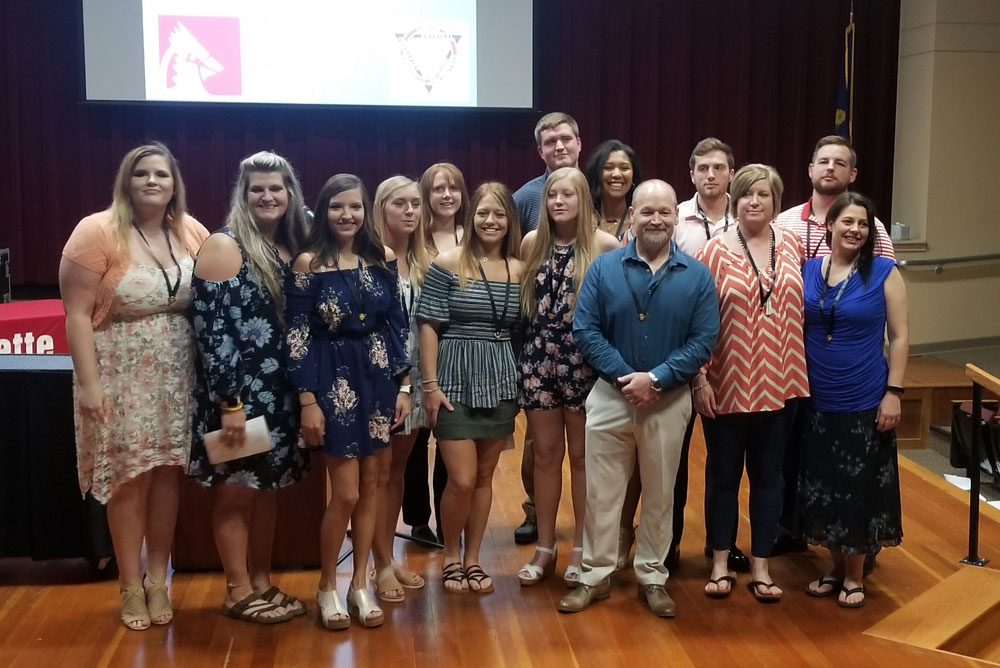 Labette Community College honored the Physical Therapist Assistant students during a pinning ceremony on Saturday, July 27. The nineteen PTA students participated in the May commencement ceremony, and finished a summer clinical rotation, prior to the pinning ceremony. The students will each take the National Physical Therapy Exam (NPTE) for national certification. 
Front Row (L-R): Aimi Orton, Halie Liggett, Cheyenne Robinson, Anita Smith, Shaylee Diediker, Scott Sullivan, Melinda Capocasa, Lana Whittley.
Back Row (L-R):  Kyla Drake, Lea Ann Franklin, Quinton Schooley, Olivia Hanson, Gaven Snyder, Colten Selvey.
Not pictured:  Angela Thomas, Katelyn Berg, Misti Blair, Kyle Hammond, Stephen Pope