Haynes Named Gribben English Lecture Series Speaker

at LCC
---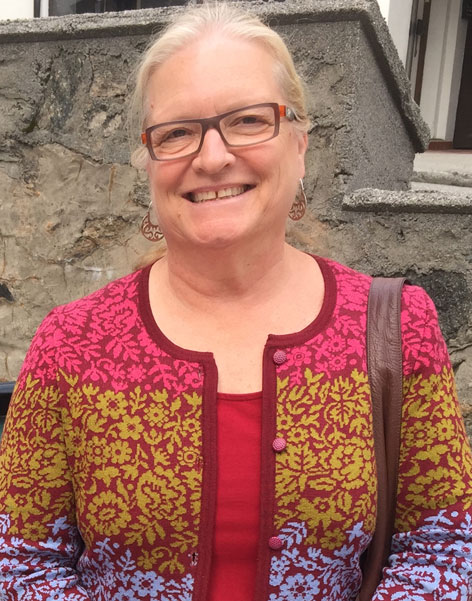 Parsons, KS- Cynthia Haynes is Professor of English and Director of First-Year Composition at Clemson University and has been chosen as the speaker for the 36th Annual Jack & Ruth Gribben English Lecture Series at Labette Community College. Haynes' topic will be "An Imperfect Vision of Teaching Writing: 2020 Composition and Rhetoric". A committee of LCC English faculty arrange a speaker and help host the lecture series in which 30-40 English faculty from area schools, community colleges and universities attend. 
Haynes holds a BA in German, MA in Humanities, and PhD in Humanities (Rhetoric, Composition, and Critical Theory) from University of Texas at Arlington. Professor Haynes has worked at the intersection of theory and pedagogy throughout her career by administering a writing center and two first-year writing programs, each of which required extensive training and supervising of graduate teaching assistants over the past 30 years. By designing curricula for undergraduate composition and rhetoric courses, Professor Haynes brings her experience in the field to bear on the reciprocity built into the relation between graduate study and teaching. As a rhetorical scholar, Professor Haynes works to ensure that graduate students of rhetorical theories bring those theories into the first-year composition classroom thereby enacting what Richard Lanham called the "oscillation" necessary in the humanities. In conjunction with her theoretical view of pedagogy, Professor Haynes is a pioneer of teaching with technology and folding in rhetorical means of composing in digital and virtual learning environments. 
Together with her husband, Professor Jan Rune Holmevik, they designed and administered Lingua MOO for over twelve years. They co-authored two books on this technology, many articles and book chapters, gave workshops, and invited lectures during the heyday of online synchronous learning environments known as MOO. Following on this lengthy engagement with and in MOO spaces, Haynes made a natural transition to computer game studies, publishing and teaching on the affordances of game-based pedagogy, serious games, and the dynamic of work/play that parallels another binary with which she is thoroughly familiar: philosophy/rhetoric. Understanding the tension at work in these binaries, and working to deconstruct them, has been central to her research agenda in the past 25 years. 
Her recent awarding winning book, The Homesick Phone Book: Addressing Rhetorics in the Age of Perpetual Conflict, is the result of a lengthy engagement with the rhetorics of violence that has occupied her thinking since 9/11, and before . . . during her childhood when her father (a high school history teacher) wrote his thesis on the Hitler Youth Movement in WWII. In the words of one reviewer: "This is a beautifully synthetic book, shining the light of '(t)reason' on a remarkable array of discourses: philosophies of being and language, practices and theories of pedagogy, ex-postmodern politics – but notably also poetry contemporary and modern, sculpture, and practices such as tourism. Among the many books this book contains is a highly valuable intellectual memoir or biographia literaria. It is the philosophical diary of a great reader and learner." 
This free professional development will be held on Friday, October 4, 2019, at 9 a.m., with lunch included. To register, contact Jessica Forbes at 620-820-1281.