LCC Students Receive Local PEO Scholarships
---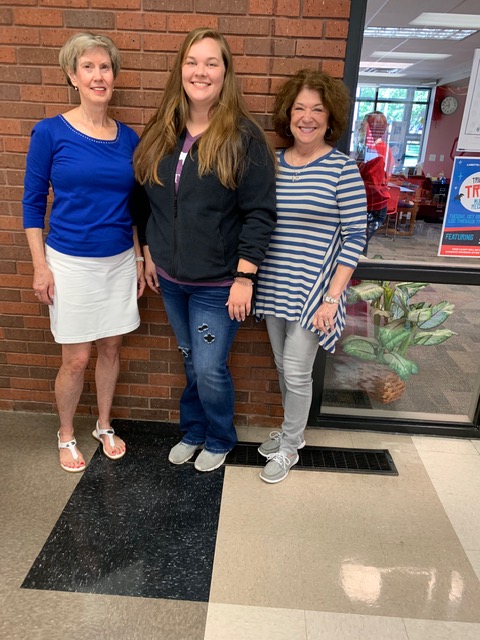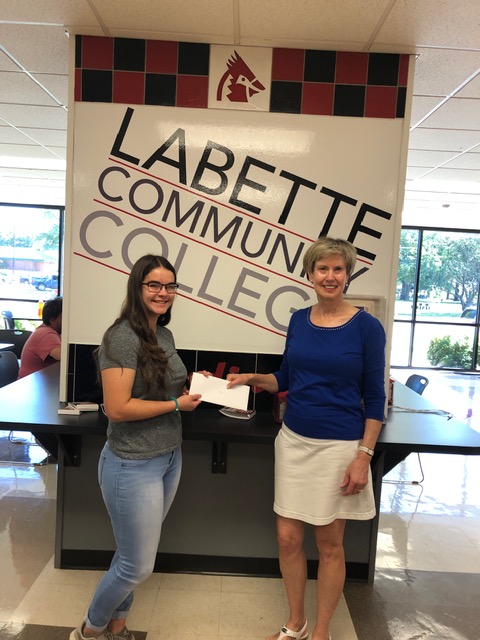 Photo: l to r: Anne Allen; P.E.O. and Scholarship committee member, Elizabeth Dacy; student, and Nancy Hackleman; P.E.O. and Scholarship committee member
Photo: l to r: Ivy Gatton, Anne Allen; P.E.O. and Scholarship committee member

Parsons, KAN. (October 10, 2019) - Parson's P.E.O. Chapter JE, a philanthropic organization, presented two local women with scholarships this week.  
The 2019-2020 scholarships were awarded to Elizabeth Dacy and Ivy Gatton, both of Parsons, on Thursday October 8, 2019 on LCC's campus.   
Dacy is a first-generation college student studying business administration at LCC.  "I want to set a positive example for children who will or have aged out of foster care. I want to show them there are rewards for working hard," said Dacy.
Gatton's passion for medical care is what led her to study nursing at LCC. "I strive to be the nurse who goes above and beyond my training to make patient's experiences less traumatic," said Gatton. "I want to treat every patient with empathy and care." 
"The committee was impressed by the hard work and tenacity displayed by the chosen women as they pursue their educational goals," stated Anne Allen, P.E.O. and scholarship committee member.  
The scholarship committee of Chapter JE reviewed applications submitted through the LCC Foundation as well as applications provided for distribution to LCC department heads. Members of the chapter voted to award two $300 scholarships to local non-traditional female students attending Labette Community College. Nearly 20 applications were reviewed first by the committee, followed by a chapter meeting to choose two recipients. 
True to the mission of promoting educational opportunities for women, Chapter JE President, Sherri Auvigne explains the legacy of these scholarships. "Our chapter continually works toward building sisterhood, friendships and supporting women through the educational assistance programs, such as these scholarships," concluded Auvigne.  "Education continues to be the primary philanthropy of the P.E.O. Sisterhood and Chapter JE is honored to support these two deserving women in their educational endeavors.  We wish them every success on this journey." 
Chapter JE P.E.O. Sisterhood is a local chapter of P.E.O. International. The chapter raises money for the annual scholarships by selling evergreen wreaths and swags for the holidays. To learn more, please visit the chapter's Facebook page, P.E.O. Chapter JE Parsons, KS.