LCC Clubs Collect for Clothing Closet
---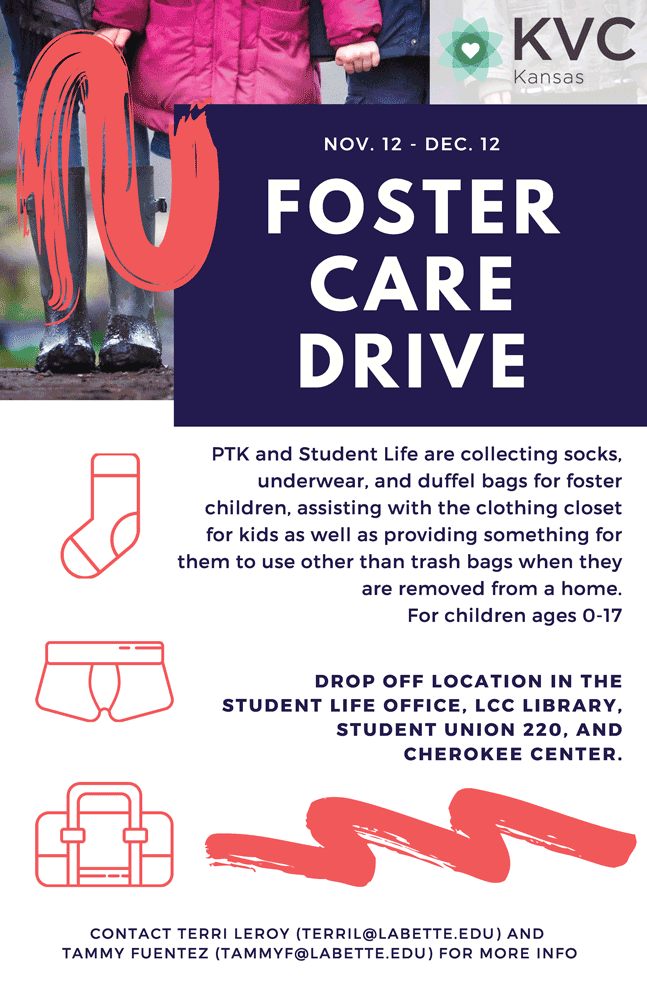 Parsons, KS- The Labette Community College Phi Theta Kappa honor society and the Student Government Association will work together to collect new items for foster children this holiday season. 
The two campus student organizations are collecting news socks, underwear, clothing and duffel bags for foster children to assist with the KVC Kansas clothing closet drive. The clothing drive will provide new essential items for the children to use in addition to the duffle bag. Many of the children, ages 0-17, only have a plastic bag to use when they are removed from a home. 
"Partnering with the KVC Kansas Clothing Closet drive is a great way for LCC students to have a positive and direct impact on the children entering the foster care system," said PTK Advisor, Tammy Fuentez. 
Donated items may be dropped off at the Labette Community College Student life office, Library, Student Union office 220 or the LCC Cherokee Center near Pittsburg.
For more information contact Terri Leroy at terril@labette.edu or Tammy Fuentez at tammyf@labette.edu.