LCC Student Support Services Scholar for November 2019
---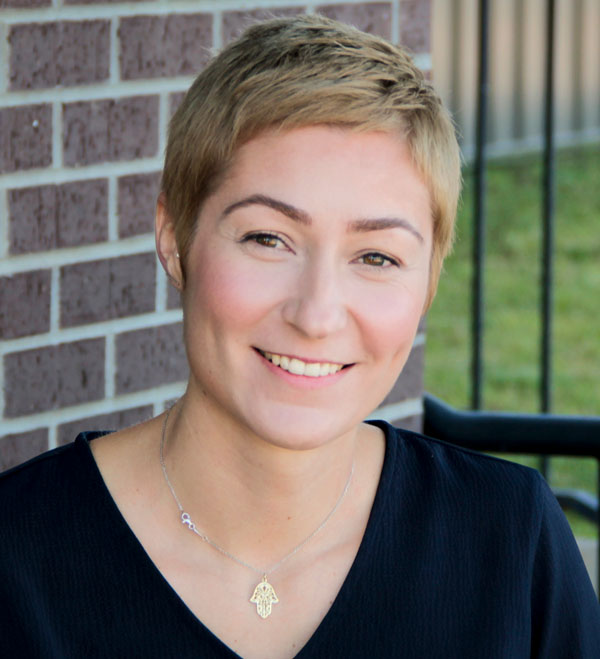 Student Support Services (SSS) of Labette Community College (LCC) announces the November SSS Scholar, Stefanie Harrison of Arma, KS. Harrison is a Business Administration major with plans to graduate from LCC in May 2020. She has been accepted by MSSU for Fall 2020 to complete a Bachelor's in Human Resources Management. 
Stefanie is a member of the Tau Theta Chapter of Phi Theta Kappa, the honor society for two-year college students and has received a number of scholarships during her time at LCC.
She acknowledges her husband and two children as inspiring her success. Stefanie grew up in Germany, but moved to the United States several years ago with a then 2-month old and her husband, which had been very exciting but also challenging at the same time. After realizing that her German degree in Business Administration was not beneficial for her professional career, she states that "I knew that I needed to step out of my comfort zone and start at zero, so to say, if I wanted to provide a decent lifestyle to my children without "counting every penny." Her parents, especially her dad, are another inspiration: "My parents taught me that it takes ambition, discipline, and hard work for any achievements. Even when I may need to go through tough times, following my goals, stepping out of my comfort zone, and giving my best every single time will lead me to the success I desire. It is never an option to give up, no matter how strong the headwind is."
Harrison acknowledges her LCC Advisor, Cathy Kibler, for taking the time to explain concepts that she found somewhat difficult to grasp: "She was very patient with me and explained them in an easy way. Pursuing my Associate's Degree online has not given me the opportunity to meet [many] faculty members, however, meeting Cathy Kibler has been a pleasure, as she is really cool!" She also thanks Elizabeth Robinson, her SSS Advisor, for "answering any questions regarding the start of a new semester and providing helpful tips and tricks about transferring to a University."   
"Student Support Services is a great program offering assistance and tools to make their students become more successful. Challenging students to define their goals but assisting them in developing strategies and plans as well as monitoring their progress towards goals…leads students to their own happiness and victory. Verbal or written recognition for outstanding grades pushes students even further. LCC can be proud to have such great advisors and program in place." She adds, "LCC has allowed me to build the foundation for pursuing higher education in the future."
Student Support Services is a TRIO Program funded by the United States Department of Education to improve the persistence, transfer, and graduation rates of first-generation and income-eligible college students at LCC.  Student Support Services serves 200 students each year with an annual budget of $308,173.